perfect cover!
With a blizzard pounding the northeast, now is the time for a good book by the fire.
The Remedy for Love
by
Bill Roorbach
captures the beauty and the menace of a Maine winter. The title comes from a Henry David Thoreau quotation: "There is no remedy for love but to love more." This romantic thriller has literary panache.
Roorbach's novel opens as the storm of the century approaches Maine. Eric is shopping for a gourmet meal to win back his estranged wife. The line is held up by a smelly misfit who doesn't have enough money to cover her basic needs. Eric puts down a twenty and offers Danielle a ride home.
By the time Eric has hauled water from the icy river and split logs for Danielle, his car has been towed away with his cell phone inside. The snow is coming down hard. He's now stuck in a summer cabin off the grid with a deranged woman who doesn't want him or his pity.
I enjoyed the characters despite their sizable flaws: macho Eric was smugly judgemental but generous and crass Danielle was mentally unstable but surprisingly smart.
"You grin at me, even when I'm, like, clearly f***ing desolate. And when I'm...? You grin. You're trying to look harmless but you're hiding this fat aggression. It's a little sick. You're grinning now, mister. It's like looking at double exposure - you want to show how friendly and nonthreatening you are, but at the same time you look like you're about to bite me."
The blizzard was a character in itself, sliding the cabin off its foundations as Eric and Danielle lose their grip on all that had anchored them to their disappointing lives. The only character who wasn't convincing was Eric's estranged wife. She seemed too ordinary compared to Danielle's soldier husband, who added another layer or menace, lurking in the backstory. The ending had a good plot twist.
Remedy for Love
is a psychological thriller, a literary romance and a social commentary on America. In backstory, the narrative covers the travails of small town law and the horrors of the war in Iraq. In front story, life is condensed into the claustrophobic confines of a log cabin. Although the writing was often beautifully evocative, some descriptions were too raunchy for my taste. I liked the novel best as a survival story and as a portrait of Maine. Roorbach clearly knows his stuff. After reading this book, I feel better prepared for the storm. If I'm not online, I may be tending our woodstove or plotting our escape.
Reviewer's Disclosure:
I've posted early (while I have power) to synch with the blizzard, but this review will be part of Barrie Summy's blogger book review club (link below) on February 4th. I took the photos on Sunday while skiing at the old Brunswick Naval Air Station with my daughter. This 2014 book was a Christmas gift from my husband, purchased at
Longfellow Books
in Portland. I'm sorry to report that Stuart Gerson, one of the bookstore's founders/owners, died last week.
"The sun out there was warm, but the breeze, damn, the breeze was sharp like broken glass."
-Bill Roorbach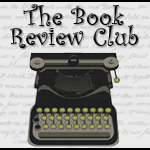 Click icon for more
book review blogs
@Barrie Summy