Wednesday, December 14, 2011
Wednesday, December 7, 2011
Scout at Sunset, photo by my husband on Thanksgiving
From the books that I've reviewed this past year, I've compiled a list of novels that would appeal to a wide audience and are fun to read. These aren't necessarily my absolute favorite books, but the ones that would make good holiday gifts.
Literary Fiction
The Tiger's Wife by Tea Obreht
The Housekeeper and the Professor by Yoko Ogawa
Commercial Fiction
An Object of Beauty by Steve Martin
Classic
A Room with a View by E. M. Forster
Dystopia
Never Let Me Go by Kazuo Ishiguro
Award winning Young Adult Fiction
(ages 14 and up)
Jellicoe Road by Melina Marchetta
Looking for Alaska by John Green
(my 17-year-old son recommends)
Tween Girls and Reluctant Teen Readers
(ages 10 and up)
Beauty Queens by Libba Bray
(my 14-year-old daughter recommends)
Stealing Bases
by Keri Mikulski (reviewed below)
If the name
Keri Mikulski
sounds familiar, it's because she's part of our Book Review Club. Earlier this year,
I interviewed Keri and reviewed her first young adult novel
in the Pretty Tough series.
Head Games
featured Taylor, a sweet basketball player who was victimized by a jealous girlfriend.
Stealing Bases
, the next book in the series, follows the "reformed" bad girl, Kylie, into softball season. I bought this paperback book for my collection of sporty teen girl novels.
Kylie is trying very hard to control her legendary temper, but her parents' divorce and the loss of her starting spot on the varsity softball team push her over the edge. Her hardships explain her behavior without excusing it. Our unreliable narrator spins out of control, but we can't help feeling sympathetic. It's also bad fun seeing the world from a snarky girl's point of view. The one disappointment was Kylie's complete transformation; it seemed out of character. The lesson of good sportsmanship is, nonetheless, an important one.
Keri writes so well about sports and speaks to teens in their own language. Her girls play hard and get dolled up for prom. In the
Pretty Tough series
being athletic is both feminine and attractive. It's wonderful to have easy-to-read books for girls in which sports and friendship take precedence over romance. Keri Mikulski hits a home run with
Stealing Bases
. The next two books in the series,
Making Waves
and
Fifteen Love,
are due to be published in 2012
.
Do you have more gift book suggestions?
List them in a comment or blog about them in the next 2 weeks, and I'll link to you from this updated post. Also check out my links below. The Book Review Club always has great suggestions. Read on!
1.
From The House of Edward
listed Christmas classics, old and new.
2.
The Education of a Pulp Writer
listed Patti Abbott from our book review club.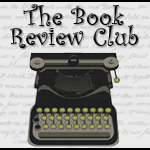 Click icon for more
book review blogs
@Barrie Summy