Shinjuku is one of the twenty-three wards of Tokyo.
I'm finally back to book blogging from Tokyo! Those who are accustomed to my serene Maine landscapes, can you believe this is my new neighborhood? I've joined my husband on
sabbatical to Japan
, where I'm gathering material for a new young adult novel and learning the language. Our two months abroad went so quickly. By this time next week, I'll be back home in Maine, molding my experiences into a realistic story. While writing, I avoid books that are too similar to mine, but I still read YA fiction set in other locations.
Given the recent spike in hate crimes and political turmoil in the USA, I wanted to share a novel that fosters tolerance. Now, more than ever, we need books that show diverse characters as normal teens, not as victims.
You Know Me Well
(June 2016) is a contemporary YA novel set under the rainbow of San Francisco. Authors
David Levithan
and
Nina LaCour
narrate this heartwarming friendship story in alternating chapters: Mark is a hot jock with a secret crush on his closeted best friend, and Kate is a talented artist who is scared of finally meeting the girl of her dreams.
Although the subplots are romantic, the central relationship is a platonic friendship. Kate and Mark are likable protagonists and the hip San Francisco setting is fun. The struggles they face are universal: academic expectations, parental pressure and shifting relationships. The realistic narrative includes gay characters who have faced abuse and homelessness, but the main characters have accepting, loving parents and openly gay friends. They live in a comfortable suburb and attend a good public school. Still, life is not free of angst. Many teens will relate to the feeling of knowing what you want but lacking the self confidence to claim it. A buddy who supports and encourages you makes all the difference. Any teen could use a friend like Kate or Mark.
The writing was strong too:
"...friendship is about more than facts. It's about knowing what someone is thinking or knowing enough to know you don't."
I highly recommend
You Know Me Well
for both heterosexual and LBGTQ teens and to the adults who care about them. The gorgeous hardcover book would make a fine holiday gift.
Related posts:
Diverse YA, Gay Romances for Teens
Diverse YA Romances
Reviewers Disclosure:
I read an excerpt of this novel in
Buzz Books 2016
via
netgalley
, which lead me to purchase the ebook for travel. Since I loved the book and saw some similarities in our writing styles, I queried Nina LaCour's
literary agent
, who signed me as a client too.
The foyer garden outside my apartment in Tokyo. By the time the leaves fall, we'll be back home in Maine.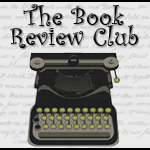 Click icon for more
book review blogs
@Barrie Summy