Wednesday, December 18, 2013
Wednesday, December 11, 2013
The pond after a two day snow storm. My first ski day this season! Good writing & reading weather too.
2013 was a strong year for realistic fiction. I've compiled a list of good gift books in several categories with links to my reviews. I'm sorry not to have this up in time for Hanukkah.
Best Literary Novel of 2013
Narrated by the author on a remote Canadian island and by a fictional school girl in Japan, this unusual novel mixes memoir, contemporary fiction, World War II history and Buddhist spirituality. With its focus on bullying, it would crossover well to a teen audience. My full review of A Tale for the Time Being by Ruth Ozeki.
Best Literary Beach Book of 2013
The End of the Point by Elizabeth Graver is a multigenerational saga with lyrical prose. A summer house in Buzzard's Bay emerges as the protagonist, shaping the lives of the family from World War II to more current times. There is a wonderful sense of place, time and family. I enjoyed reading it on the beach last summer.
Best Light Read for Yuppies of 2013
The Love Affairs of Nathaniel P by Adelle Waldman parodies the Brooklyn literary scene and the narcissism of metrosexual men. The voice is strong and true to the male protagonist, although the author is female. It was amusing, but the protagonist failed to learn from his mistakes. Still, an impressive debut and lots of fun to read.
Best Gift Book for Your Parents/Retired Friends
The Unlikely Pilgrimage of Harold Fry by Rachel Joyce was a big hit in the UK last year and crossed over to the USA in 2013. Harold is an ordinary retired man in an unhappy marriage. When he hears that an old friend is dying, he decides to walk across the UK to save her. His spiritual journey (with Christian undertones) is as much about saving himself and his followers. I loved the descriptions of the British countryside, but I felt a bit young for this novel. My British husband loved it. The writing, especially for a debut, was very strong:
"Her hand was soft and warm against his. Outside the cupboard, she pulled it away quickly. Then she smoothed her skirt, as if Harold were a crease and she needed to brush him out."
Best Realistic Young Adult Novels of 2013 (follow the links to my full reviews)
In Rose Under Fire a young American pilot/poet joins the resistance movement at a female concentration camp in World War II Germany. This novel is a companion book to Code Name Verity, which should be read first (from my Best YA of 2012.) Include a pack of tissues with the books. My interview of author Elizabeth Wein.
Fangirl by Rainbow Rowell was my favorite contemporary young adult novel of the year. A college freshman escapes the real world by writing fan fiction, with tones of Harry Potter. A similar but lighter book is Roomies by Tara Altebrando and Sara Zarr.
Rainbow Rowell makes my list twice, with two YAs published this year. Eleanor & Park is an offbeat teen romance between two misfits in the 1980s. Good for teens and nostalgic Gen-Xers.
In Out of Nowhere by Maria Padian the clash between white working class families and immigrant Somalis in Maine paints a realistic portrait of the post 9/11 world. The MC is a typical teenaged white boy who plays soccer. It would make for meaningful classroom and book group discussions. Well written and original, I don't know why this book isn't getting more attention. A similar book for adults would be The Burgess Boys by Elizabeth Strout.
Just One Day by Gail Forman is a romance set in Europe and at an American college. The companion book, Just One Year, was published this year too, but I haven't read it yet. An American girl narrates the first book and her Dutch lover narrates the sequel. It would make a good gift as a set.
Two Boys Kissing by David Levithan might be the most original book I've ever read. The style reminds me of The Penelopiad by Margaret Atwood. A Greek chorus of dead AIDS victims narrates the story of two boys who combat gay bashing by trying to break the world record for the longest kiss. Love and passion are rendered in many forms, including sex hookup sites (not graphic but certainly edgy). It's inspired by a true story and beautifully written.
"Asleep in his backyard, Ryan does not notice the halo of dew that gathers around him as the night warms into morning. His eyes will open to a sparkle on the grass."
What I'm reading now:
The Goldfinch
by Donna Tartt was released this fall and is over 700 pages. A Dickensian tale of Dutch art and crime, it opens with a terrorist attack on the Metropolitan Museum of Art. The protagonist is a young man who flashes back to the trauma he suffered at age thirteen. This literary novel for adults has lots of info on drug use and is not one I'd recommend to impressionable young readers. My artist mom enjoyed parts of it, but we both found inconsistencies about NYC (eg why take a cab instead of a bus/subway if you're short on money and not late?) I'm still gripped.
Reviewer's Disclosure: I received a free digital galley of Rose Under Fire from Netgalley. The Unlikely Pilgrimage of Harold Fry was a gift from my mother-in-law (thank you!) I bought the ebook of Nathanial P. All other books were bought by me at independent bookstores without compensation. Author Maria Padian is a friend. Elizabeth Wein and Rainbow Rowell (twice) also made the NYT Notable Children's Books list.
Please leave more gift book recommendations in the comments.
Wednesday, December 4, 2013
Roomies
by
Sara Zarr
and
Tara Altebrando
follows two future Berkeley roommates over their last summer at home. The first email starts with who is bringing the microwave or the fridge, but soon the conversation turns personal. EB lives with her single mom in a Jersey shore condo while Lauren shares a bedroom with two of her five younger siblings in California. Lauren had hoped for a single, and EB dreams of a sister-like bond. Divergent expectations and over-sharing lead to problems before the girls meet in person.
Roomies
captured the anxiety and thrill of leaving for college. It felt fresh to have the central relationship of a young adult novel be between two girls. EB and Lauren were well rounded characters with quirky interests and believable faults. Alternating chapters made good use of two authors. The voices were distinct and true to teens.
"Lauren's starting to sound sort of, I don't know, nice? And thoughtful. Not like do-nice-things-for-you thoughtful- I don't see her baking cookies or anything-but meaning, she is full of thought. I like people who think. Who examine things from all the angles. That's probably why she's good at science."
Lauren's boyfriend, Keyon, is a typical guy. He lost his roommate letter and didn't bother to contact him. His relationship with Lauren is stuck somewhere between friends and something more. Their racial differences - Lauren is white and Keyon is black - add some tension. Their parents bend over backwards to appear open-minded with comic results. The downside of making biracial dating a big deal to Lauren was that Keyon's character was over-defined by his race. Still, Keyon was my favorite character, and I liked Lauren more for liking him.
By contrast, the guys in EB's life felt two-dimensional. Her boyfriend, Mark, was too good to be true. How many teenaged boys offer unconditional love and silver necklaces from Tiffany's? Mark's sweet manner stood in sharp contrast to his adulterous father and EB's deadbeat dad. I appreciated how EB's dad being gay was not the issue, but more explanation was needed on why he cut off all contact with his daughter. Men were an enigma in
Roomies
, but one could argue that this was true to the teenaged girl perspective.
With its December 24, 2013 release date,
Roomies
would make a good gift for a teenaged girl or your old roommate.
Publishers Weekly
gave it a starred review and blogs are buzzing with praise. This is my first time reading a book by either Sara Zarr or Tara Altebrando, and I'm eager to check out more novels by these authors.
Roomies
is a fun book begging for a sequel (hint, hint!)
My freshman roommate Bonnie was my first friend at college.
Reading
Roomies
took me back to the summer before college. After getting contact info for my three roommates, I chatted with Bonnie in New Jersey and Julie in Ohio, but I didn't call our roommate in Massachusetts. Deb had attended a boarding school in her home town. Attending Harvard would be like me staying back in New York City to go to Columbia. Before meeting Deb, I dismissed her as a dull homebody.
Deb breezed into our freshman suite, her sari fluttering and a gold stud glinting in her nostril. Her blond hair was twisted into a top knot. She'd just returned from two years of traveling and working for orphanages in India and in Bangladesh. Her British parents (her father taught ethics at her school) had encouraged her to take a gap year. Deb served afternoon tea and entertained us with her stories. When it came time to pick a roommate for sophomore year, Deb and I joined up with Sarinah, the girl in the "psycho single" next door. We are still close friends. Toss those preconceptions!
Similar book:
Fangirl by Rainbow Rowell
.
Next week I'll be posting a
best books of 2013
list, focusing on realistic fiction for adults and teens.
My other roommates: Sarinah, Deb and Julie in Harvard Yard.
What was your roommate experience at college?
Reviewer's Disclosure:
I received a free digital galley from Netgalley.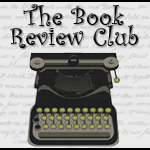 Click icon for more
book review blogs
@Barrie Summy