Richard Russo
is one of my favorite authors. His characters are fallibly true to life but still endearing. The small town going nowhere settings are well drawn. The reader gets the view from the covered porch, creaking on a rocking chair under the leaky eaves.
Like
Colson Whitehead's

Sag Harbor

,
Richard Russo's
That Old Cape Magic
is a literary beach book. It reads more like commercial fiction (along the lines of
Tom Wolfe
) than like literary fiction (his usual genre.) It is quite similar to his
Straight Man
in mocking academia and men in midlife crises. Both are laugh out loud funny.
That Old Cape Magic
adds a new twist: the protagonist, Griffin, is coming to terms with his dying parents. They were bitter, judgmental and intellectually aloof snobs. Griffin has spent his life trying not to be like them, but the more he tries to dig himself out of their rut, the further in he goes. The beach settings work well: Griffin is like a car stuck in the sand. His mother haunts him first by cell phone and then like a ghost. Or is the voice his own?
Russo apparently wrote this novel in the wake of his mother's death. He balances the gravity of aging, death and marital problems with almost slapstick humor. Weddings and family get-togethers go spectacularly wrong.
Sometimes humor came at the expense of character development. The in-laws were amusing but a bit cartoonish. Griffin's wife and especially his daughter were too good to be true. I never really understood why Griffin felt so estranged from his wife. Her marital transgression was rather abstract. Griffin's English professor parents, however, were great characters, full of depth and tragic comedy.
Griffin is a screen writer who narrates in the style of his genre. This was fun and fresh except when reverting to Hollywood clichés. There were even screen directions. At one point a character casts herself as Susan Sarandon. It's a novel begging to be a movie and yet not a lot happens. The narrative structure of two weddings was cinematically familiar and predictable.
Janet Maslin of the
NYT
was scathing in
her review
: "
That Old Cape Magic
is the only Richard Russo novel that has its own theme song. It's also the only Russo book that needs one. And Mr. Russo supplies enough props, picture postcards and pratfalls to underscore the fragility of his latest venture." Maslin went on to call the novel "entertaining but facile." Ouch.
I still highly recommend
That Old Cape Magic
, especially if you're looking for something light and entertaining but still substantial and well-written. Perfect for Labor Day Weekend. Can you believe that it's already September?
I felt like a character in a Russo novel myself. I was looking forward to finishing
That Old Cape Magic
after having brunch with some English professor friends. I settled into the hammock only to have it collapse underneath me. Once my teenaged son managed to stop laughing, he asked, "How much did you eat at the brunch?" I did say to a friend that I needed a lit firecracker to get me out of the hammock and back to work!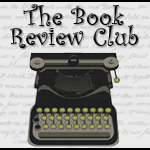 Click icon for more
book review blogs
@Barrie Summy

Blog Watch: