But Not For Long
by
Michelle Wildgen
is a most sensual novel; it engages all the senses, especially taste. Food plays a central role in the lives of three characters who live and dine together at a "sustainable food" co-op. It is also a story of this Great Recession, played out in a liberal university town in heartland USA. Gas stations are shutting and charity is strained. The story unravels over a three day blackout, a time of
"almost festive frustration."
Middle-aged Hal works for a non-profit that brings donated meals to elderly shut-ins. He grew up hunting deer in the woods but is now a vegetarian. His hippy-like existence and buying organic leaves him with few savings. After his mother dies, Hal lavishes attention on an elderly woman, whom he doesn't even like. He fears he will be even worse off in his old age than this client, but taking extra time to help her might cost him his job.
Hal's bisexual housemate, Karin, is as wholesome as fresh milk. She grew up in a trailer park and now writes a column on small farms for a dairy industry journal (once again the food motif.) She avoids makeup to win over the farmers but doesn't know how to milk a cow. Karin does know a lot about artisan cheese. The descriptions will make your mouth water. There is humor too:
"Karin liked her farmer's hands filthy, her cows named, and her cheese wrapped in limp chestnut leaves. Anything else was unnatural."
The newest housemate, Greta, is more complicated and abrasive. She's a fundraiser for a private college and thinks in monetary terms. As for the food connection, Greta wines and dines wealthy alumni in hopes of landing large donations. An aging beauty, Greta dresses in silk for work, and her idea of loosening up is not shaving her armpits on weekends. She is the least likely person to find in this bohemian community. Ironically, Hal is attracted to Greta and the luxury she represents.
In the opening scene, a dock has been cut loose, stranding a dog (the real Morrison St. dock by Michelle Wildgen is pictured above.) An empty chair indicates the owner may have drowned earlier. The dog swims toward shore but struggles to stay afloat. Who will play hero? This narrative device is a great way to test the three main characters. The story launches with momentum and a feeling of unease. The cut raft is a central metaphor of how adrift the three housemates are in life.
The narrative tension increases when Greta's alcoholic husband shows up dangerously inebriated on their front porch. He is the reason Greta is living in the co-op. What are the housemates to do?
To read
But Not For Long
is a literary treat, but it requires patience. The author loves descriptive detail, and the pace suffers from too much back story and exposition. Yet these pictures Wildgen paints with words are well worth seeing. In one plotline, Karin visits a young farmer who has lost her husband and fears for the farm's future. The images are ominous: an empty beehive of abandoned honey and a dark cave full of ripening cheese. Still, the fields are full of wildflowers, lavender and clover. The book begs analysis and slow reading. Satire makes it fun.
Michelle Wildgen is a master of metaphor and a champion of character. Irony rules. She has a message too: modern life is divorced from the sensual, earthiness of life and community. Eat local farm food and chew with care. Savor it.
Photo of Michelle Wildgen by Kate Huntington

My Interview of Michelle Wildgen

In addition to being an author, Michelle Wildgen is senior editor of the literary magazine Tin House. She has recently moved from NYC back to Wisconsin where both of her novels are set. Wildgen is a frequent farmer market shopper.
Sarah Laurence: The economic malaise in But Not For Long feels so current. I recall that you were writing this novel back in spring of 2008, when I reviewed You're Not You, your first novel. Did you change the narrative in response to last year's stock market crash or was this a coincidence?
Michelle Wildgen: Let's see—I was about to say I didn't revise it in response at all, but come to think of it, it was last fall that I was adding some last pieces about Hal and his nonprofit's crisis, which does stem from economic fallout, so that facet was at least partially in response. But at the same time, the entire book and its fears about the general infrastructure, the faltering natural world, and the nagging fear that the people supposedly in charge are not really paying attention, was already in place well before that—for the book as well as for quite a few people, I'd guess.
SL: But Not For Long appears to reference indirectly the nonfiction book The Omnivore's Dilemma by Michael Pollan and also the Slow Food Movement. What was your inspiration?
MW: In researching co-ops, I found that many were organized according to some principle, and I thought this might be a good one for my co-op. Once I follow that thread it often takes me somewhere interesting, as with the sections at the cheesemaker's farm, which are some of my favorites. I wouldn't say either book or organization was a direct inspiration, though absolutely I drew on both for research, because the ideas felt appropriate to this world and pique my interest.
SL: Food, especially from local organic farms, features in both of your novels. You are also a food writer. Where did you develop this passion?
MW: I just started cooking in high school because I had read a few recipes or descriptions of dishes that I'd never had; I wanted to taste them, so I learned how to make them. This was before grocery stores improved so much, and I remember arguing with my mother over what a "shitake" was and whether the Acme Click would have one.
Food appeals to me in the same way literature does—in some ingrained way I respond to this, want to know it and experience it in as many ways as I can. It just gives me pleasure to write about food, talk about food, look at photos of food. I'm really very greedy.
SL: Family background haunts the characters in But Not For Long. What was your family and hometown like?
MW: It's a curse for a writer in some ways, especially a food-obsessed writer who suspects she really should have been Italian, but I grew up smack in the middle of the middle class in a perfectly pleasant suburb in northeastern Ohio. There wasn't a lot of drama. And actually that may be part of why I often like to write about people and families whose lives don't look crazily turned upside down—instead I tend to write about mundane life just as it starts to slip off the edges.
SL: Name some of your favorite novelists.
MW: I love Alice Munro, Antonya Nelson, Laurie Colwin, Lorrie Moore, and Gabriel Garcia Marquez, off the top of my head.
SL: What is the best writing advice you've received?
MW: Once my teacher,
Mary Morris
, was just baffled by all of us grad students fretting over making changes to our stories—Because what if it didn't make it better?—and she said, So what? You save a new copy and number them—Deathless Prose No. 1, Deathless Prose No. 2—and you try out different versions. You don't like it, you go back. It's mortifying that I had to have this explained to me, but it totally freed me up, and if you dig around my computer you'll see endless folders of Novel 1, Novel 2, Novel 20….
SL: What is your next book project?
MW: I know it will be a novel, but I'm still in the pondering stages and it's hard to say what shape it will take. Things may change, but at the moment I'm thinking I would love to stay funny and satirical, something sharp but light.
But Not For Long by Michelle Wildgen

will be released on October 13, 2009.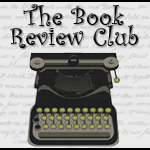 Click icon for more
book review blogs
@Barrie Summy

Blog Watch:
Through blogging we share our triumphs and our losses. Congratulations to Donna @ The Doll Sweet Journal on the
birth of her baby boy
! My thoughts are with
Barrie Summy
from our book review club and with
Jane Green
. Both lost a dear friend recently.
Note
: I'll be offline this morning while my new computer is being serviced (missing/corrupted fonts.)