The Girl Who Fell From The Sky
by
Heidi W. Durrow
is a stunning debut novel about a sole survivor of a family tragedy. Rachel, her Danish mother, her brother and her baby sister fell from the roof of their Chicago apartment building. Was it an accident or were they pushed? Rachel literally turns a deaf ear and focuses on the more immediate struggle of fitting into the African American community in Portland, Oregon, where her grandmother lives. Rachel has brown skin, blue eyes and "speaks white." Who is she?
The story unfolds in several voices: Rachel in the first person, her mother's journals, and three other characters in the third person. One narrator changes his name from Jamie to Brick. It also skips back and forth between three time periods and places: backstory in Germany, Chicago after the accident and Portland in the five years following. I had to reread some passages to follow the asynchronous narrative. It would have been less confusing to have just 2 narrators, Rachel and Brick (without a name change.) The journals could have filled in the gaps, without adding 2 more voices.
Still, it was well worth the effort to untangle the plot strings. The dialogue sounds realistic and the metaphors are gorgeously poetic. Rachel and Brick are fabulous leads, but even the minor characters are well developed. The real mystery is not the accident but Rachel's identity in a society that can't see gradations between black and white. There is prejudice and hate, but there is also love and acceptance. This lyrical and most original story stayed with me long after I finished it.
Heidi Durrow, like her protagonist, has a Dutch mother and an African-American father, who served in Germany.
The Girl Who Fell From The Sky
sings true to the multi-cultural experience of modern life. If you are looking for a fresh new voice with a meaningful message, this literary novel is for you.
My Interview with Heidi Durrow
author photo by Timothi Jane Graham
Sarah Laurence: Although your voice is distinct and original, I was reminded of both The Bluest Eye and Beloved by Toni Morrison. Was Morrison an influence?
Heidi Durrow: I adore Toni Morrison. And she was a definite influence on me as a writer--She was my a model of lyrical, beautiful writing--I love her sentences!--And beyond that--I think of this book as kind of a response to The Bluest Eye. My protagonist Rachel isn't the young brown girl who yearns for blue eyes, but the young brown girl who has them and must deal with what that means to the world.
What made you decide to set the narrative in the 1980's?
I wrote what I knew. I came of age during that time and I wanted to include details about the state of race relations and racial consciousness during that time. That's me at age twelve (photo to left.)
How has the biracial experience changed over the past decades?
I want to say that growing up biracial now isn't as difficult as it was when I was growing up. President Obama and the many biracial people in the media, arts, and sports who actually talk about their mixed identities has made it less isolating. But still, I think kids in the smaller towns and cities--they still are dealing with many of the same things that I dealt with as a kid. We, as a country, are still invested in labels. And it's difficult for people to understand a multiplicity of experience and identity.
The protagonist, Rachel, is a girl aged 11-16. Why did you decide to write the story for adults instead of for young adults?
I think of the book as written for adults, but I also think young people can get a lot out of it. Especially young women. I think the YA label is more a marketing term than descriptive of a book. Take The Book Thief for example (one of my all-time favorites)--it was marketed as YA here, but not in Australia where it was first published. I would like to think that I am writing for teens as well as adults. As I wrote the book, I was very much aware that I wanted to write a book I wish I could have read as a 15-year-old me.
Why did you tell the story in multiple voices/time frames? Was this narrative structure in place from the start or did it evolve over time?
The narrative structure evolved over the course of some two dozen revisions. I started writing the book in third-person from Rachel's perspective as an adult. But then I struck upon her voice in the first-person right at age 11 and then it took off from there. The other characters' perspectives came in as I realized that Rachel was an unreliable narrator and I needed other people to give the reader information and the character Jamie/Brick came about because I realized that Rachel needed a witness. I think in real life too--when something bad happens to you, it's important to have someone say yes, that was a bad thing. I recognize that too.
What was your road to publication like?
Long! Very long. I started the book in 1997 and it took 12 years to write the book finished and get it published. I got so many rejections at every level. I had teachers along the way who told me to give up on it and put it away. I just couldn't let it go. I kept working on it and for every "no" I got I tried to find information in the no and not take it personally. At some point, I started to win contests, and grants, and residencies. I took it step by step and finally my dream came true (Heidi in 1974 to right.)
What is the best writing advice you have received?
You just need one gatekeeper to say yes to your story. You just have to find that gatekeeper. I got lucky. My gatekeeper was
Barbara Kingsolver
. I am forever grateful!
Wow! Barbara Kingsolver is one of my favorite authors. How did you connect with her?
Barbara Kingsolver chose my book for the
Bellwether Prize
. She created and fully funds the prize which comes with $25,000 and a book contract. I did get to meet her when she was on tour for
The Lacuna
. And she was just as warm and wonderful, elegant, gracious and funny as I imagined her to be!
What is your next book project?
It's based on the life of a famous mulatto strongwoman and circus performer of the late 1800s. It's set in Paris and London and the other main characters are a very hairy Laotian girl who is exhibited as a "freak" and Edgar Degas. I'm having a lot of fun with it. And then, I've also been taking notes on a kind of sequel to The Girl . . . I didn't write the book with that in mind, but as I travel around and people ask me questions about the characters they all want to know what happens next. I kind of want to know too.
Thank you, Heidi, and good luck!
Reviewer's Disclaimer:
I bought this book (published February 25, 2010) after reading a
review
in
The New York Times
. I have a biracial character in my young adult novel,
as u like it
, so Durrow's novel caught my eye. I received no free products or compensation. The childhood photos and author photo were supplied by Heidi Durrow and reproduced with permission.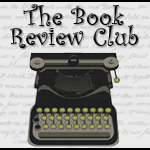 Click icon for more
book review blogs
@Barrie Summy