Last Halloween my 13-year-old daughter and her friends waved mascara wands and discovered wings in the costume chest. The fairy princess gown from her third birthday was stretched into a mini dress.
As I escorted the flock of fairies around our neighborhood, I felt a wave of nostalgia. After elementary school, all the fairy books and dolls had been passed onto my niece. Next year these big girls would be in high school and probably too old to trick-or-treat. Would this be my last night with the fae?
Alas not.
Barrie Summy
, host of our book review club, asked me if I wanted to review a new fairy book. The author,
Ellen Booraem
, is one of our reviewers and lives a couple hours up the coast from me in Maine. Ellen built a flimsy version of Durindana's fairy house on
Bear Island
(her photo at right.)
Small Persons with Wings
(don't call them fairies) is as much about real world bullying as about magic. Poor Mellie has been called "Fairy Fat" ever since she failed to bring her winged little friend to kindergarten for show-and-tell. Seeking to escape her "runaway imagination," Mellie started collecting facts about science and art, but the teasing continued through seventh grade.
Mellie is defiant and sassy: "I'm still round. I don't wear eye makeup. I like words with lots of syllables. So sue me."
When her family moves into a dilapidated old house in a new town, Mellie hopes for a fresh start. Then she discovers a drunk fairy in the crystal chandelier and thinks she's going crazy. Again.
Although
Small Persons with Wings
is labeled ages ten and up, I think it would be better suited to ages ten and under. Mellie and her boy buddy Timmo are 13-year-olds but act like clever fifth graders. This nearly 300-page novel would be a good choice for advanced young readers or as a read-aloud bedtime story. Personally, I'm ready to say goodbye to cute fairies, but I can see how this imaginative tale would appeal to little girls. Ellen's writing is magical.
My Interview with Ellen Booraem
Sarah: what sparked your interest in fairies?
Ellen (at right with fairy lights): I've always loved the familiar turned upside down, so I like books that combine the fantastic and the everyday. Fairies and other tiny creatures interested me in childhood because I liked imagining what our world would look like to someone very small.
Years later, doing fantasy role-playing on a forum, I developed the character of this hapless, overdressed fairy who kept flitting onto the scene and wreaking havoc. I grew very fond of her, and decided to write a book about her adventures in a world of human "giants."
Small Persons with Wings features bullying of both humans and fairies. Were you bullied as a child? (Ellen at age 13 below.)
I was bullied a bit in elementary school, being skinny and socially maladroit. Occasionally it was physical—I still remember being dragged across the girls' room by my hair.
How awful! How did you deal with the bullies?
In all cases I reacted exactly the way my character Mellie does in SMALL PERSONS—I went stoic, kept my face impassive, didn't let anyone know I was scared or hurt or embarrassed. I didn't tell any adults about the physical stuff for fear of being called a wimp or a tattle-tale, a reaction I suspect is more common than we like to think. (The best advice, I think, is to tell an adult and get the behavior out in the open.)
What was your response to other children being bullied?
I'm ashamed to say that I was equally impassive when someone else was the target—there was a kid in junior high who was the butt of everyone's ridicule, including the teacher's sometimes. I never participated, but I also never spoke up in her defense. That haunts me now.
When I was updating my web site a couple of months ago, I looked around online for advice on how to react to bullying.
Kidshealth.org
seems like a pretty good site. I was astonished to find that "not reacting"—while the bullying is actually in progress, anyway—is actually a recommendation.
Childhood can be harsh. What made you decide to write children's fiction?
One reason is that I am by nature a pie-eyed optimist: while books for children and teens are far from cheerful sometimes, no matter what horrible things happen there's usually still a sense that the universe is a good place. Also, I love fantasy, and the teen years seem like they "go" with fantasy somehow. When your whole life is changing and you're entering this strange new world, it's not that much of a stretch to discover you're really a supernatural creature or dating a demigod.
What led you to Maine?
We were looking for a rural place where we could afford to work part-time, so my partner Rob could paint and I could write. I ended up editing community newspapers, which was so fascinating that I never got back to fiction-writing until 2003, nineteen years later.
We live in a house we built with our own hands (photo at right). Before we built it, I'd figured you just went to the house store and bought one, so it was a great experience. My office window is upstairs on the right.
Can you tell us about your next book?
The working title is CONNOR'S BANSHEE, and it's in very rough draft stage. A banshee is an Irish ancestral spirit who wails when a member of her family is about to die. Often, they're maidens who died too young. My banshee shows up in South Boston and tells an Irish-American kid that a member of his family is about to die but she doesn't know who or when or how. The story hinges on his attempt to stop the death. I'm trying to make it funny.
Thanks so much for inviting me on your blog, Sarah! This has been fun!
Small Persons with Wings was just released on January 20, 2011. It has gotten starred reviews from Publishers Weekly, Kirkus Reviews and School Library Journal. Congratulations, Ellen!
Disclosure and Photo Credits:
the author sent me the ARC to review. Author photo by Sherry Skeeter. Fairy house and real house photos by Ellen. Photo of Ellen at age 13, same age as her protagonist, from her yearbook.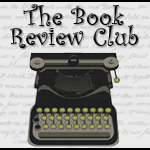 Click icon for more
book review blogs
@Barrie Summy