In memory of the many lives lost to the Tohoku Earthquake, I'm reviewing two novels by
Yoko Ogawa
, a prize-winning author from Japan. Paired, these books show her breadth as a writer. Each one is under 200 pages and has the multi-layered depth and lyricism of poetry.
The Housekeeper and the Professor
(2003, trans. 2009) is one of the most beautiful novels I've ever read both inside and out. On the cover, cherry blossoms blow across a deep blue sky where mathematical symbols float like clouds. The philosophical premise features a retired professor of mathematics who retains only 80 minutes of short-term memory along with his past. Every day, his housekeeper and her young son must start over fresh with him, and yet their relationship deepens over time, as does their appreciation for the elegance of mathematics.
About the professor: "He preferred smart questions to smart answers."
Hotel Iris
(1996, trans. 2010) is as dark and sinister as
The Housekeeper and the Professor
is light and uplifting. Once again we have a friendship between a younger woman and an elderly, well-educated man, but the narratives diverge over character. The older man in
Hotel Iris
, called only the translator, is a sexual predator who seduces a lonely and naive teenaged girl from a seaside village. The well-developed characters, disturbing imagery and lack of judgment reminded me of
Lolita by Vladimir Nabokov
. The reader feels as trapped as the victim by her charismatic antagonist.
From Hotel Iris: "The discarded foil from an ice cream cone that yesterday glittered festively by the side of the road overnight would become no more than a piece of trash."
What makes Ogawa's novels different from contemporary Western fiction is the degree to which the protagonist accepts fate without question and simply tries to make the best of it. In Japanese fiction, there is typically an appreciation of simple beauty, a respect for family, a sense of duty and nostalgia for the past. The story moves at a more languid pace, engaging all the senses and challenging the mind to understand the subtle nuances. Ogawa's books are not page-turners, but you will savor every page. Not a word is out of place. Yoko Ogawa is also one of my Japanese sister-in-law's favorite authors.
Donate to Red Cross Disaster Relief in Japan
Disclosure:
I read
Stephen Snyder
's translations and bought both books at
Longfellow Books
in Portland, Maine without compensation. I've given several copies of
The Housekeeper and the Professor
as gifts.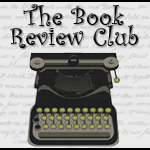 Click icon for more
book review blogs
@Barrie Summy