I've just fallen in love with a brand new author,
Téa Obreht
. I'm not alone in my admiration.
The New Yorker
included Obreht in its recent list of 20 best American authors under 40. At only 26, Obreht is the youngest, and yet her voice has the maturity of a seasoned author.
The Tiger's Wife
(2011), Obreht's debut novel, is set in a war-torn Balkans country. Obreht, now a New Yorker, was born in the former Yugoslavia. As a child, I once vacationed there and was appalled later at the violence that tore a nation apart. Although the author didn't live there during the war, it felt like she had. She describes the horrors of World War II and the more recent conflicts in the Balkans with an unflinching eye that reminded me of the authors
Geraldine Brooks
and
Michael Ondaatje
.
As
The Tiger's Wife
opens, Natalia takes a break from inoculating orphans to collect the physical and spiritual remains of her grandfather, who was also a doctor. His life is recalled in a series of fables mixed with local folklore, reminding me of the novels of
Louise Erdrich
and of
Isabel Allende
. His boyhood recollections include a love story between an escaped tiger and a deaf-mute woman (hence the title). There is also a "deathless man" who cannot die but predicts death and a bear hunter who becomes his own prey. Paradoxically, it is easier to believe these supernatural tales when a skeptical narrator offers alternative scientific explanations.
The story is well told:
"There was something familiar about the room and the village, a crowded feeling of sadness that crawled into my gut, but not for the first time, like a note of music I could recognize but not name."
"I said, 'I'm sorry,' and regretted it immediately, because it just fell out of my mouth and continued to fall, and did nothing."
As you can see, I finally figured out how to highlight quotations on my Kindle. They were very easy to retrieve from an automatic clippings folder. On my third ebook, I got so caught up in the story that the reading experience did not feel that different. After finishing, though, I bought a hardback copy for my home library and another for my parents as a visiting gift.
An e-book just doesn't feel as permanent as a book. It's like the difference between an email and a handwritten letter from a dear friend, although an ebook is much easier to read in bits on the go. Am I ever on the go: my daughter has lead roles in 2 plays and is playing lacrosse. I won't be buying doubles of all my e-books, just my absolute favorites . . . my name is Sarah Laurence, and I'm a book junkie. It's been 2 weeks since my last purchase. My bookshelves are groaning, and my Kindle is moaning.
Author photo by
Beowulf Sheehan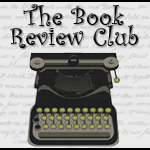 Click icon for more
book review blogs
@Barrie Summy