In
State of Wonder
by
Ann Patchett
, scientists discover a drug in the Amazon, which appears to extend female fertility into old age. An American drug company plans to market a "
Shangri-La
for ovaries." Marina, a childless middle-aged pharmacologist, is sent to check up on the research and to collect the remains of her colleague, who had died mysteriously in the jungle. Marina is mistaken for a native due to her Indian American skin, especially after she loses all her luggage. Her perseverance, despite daunting hardships, makes her an admirable protagonist.
Patchett's descriptions are wonderfully sensuous:
"The outside air was heavy enough to be bitten and chewed."
Another scene involving an enormous anaconda snake in a boat was viscerally action-packed. I could smell, hear and even taste the Amazon, but what ruined the experience was that the non-indigenous characters all seemed to fear or to resent the jungle. The setting was an impediment to their work.
Cornwall, England - really!
I've done some field biology myself in challenging settings: in Kenya and in the Gulf of Mexico. I once found a tarantula on my sleeping bag. Elephants have charged me; I almost stepped on a poisonous snake and a bad jellyfish sting made me pass out. The physical hardships were daunting, but the beauty of the setting more than made up for it. A passion for science and the thrill of discovery makes fieldwork fun . . . at least for some of us. I got the sense that the author transferred her personal fear of the Amazon to her American characters.
State of Wonder
, and Marina in particular, had so much potential but fell short, especially at the end. I disliked the narrative tone even as I appreciated the quality of the writing and all the fascinating, well-developed characters. Patchett is the most talented wordsmith. You can mine almost any page of her novels for gems. Perhaps my problem was only that I had such high expectations based on Patchett's earlier work. Her
Bel Canto
, also set in South America, was nearly perfect. Patchett remains one of my favorite authors.
However, the South American authors Isabel Allende and Gabriel Garcia Marquez did a much better job of capturing how beauty balances the dangers of the jungle. Hey Amazon, why can't we get
One Hundred Years of Solitude
on the Kindle? I just bought this gorgeous paperback copy for my son at the Borders closing sale. Talk about final chapters. Will 2012 be the year of the ebook?
Disclosure:
no free products were received. While stowing my Kindle for landing in Heathrow Airport, I read about Patchett's new novel (published June, 2011) in a magazine. I then sampled the first chapter and downloaded the ebook while waiting for the train to Cornwall. Kindles are great for travel!
Where I read State of Wonder: West Country, England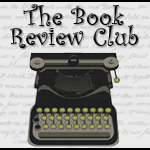 Click icon for more
book review blogs
@Barrie Summy