Tigerlily's Orchids
is a psychological mystery that avoids genre clichés. In Ruth Rendell's 2010 novel there is no "detective" protagonist; there isn't even one central character to call a protagonist. Instead, this innovative story of murder and crime unfolds from multiple perspectives. The inhabitants of a block of flats in North London all have secret vices. It's up to the reader to shift through the clues and red herrings.
Rendell's characters are well developed but some were more believable than others. I had the most difficulty with Stuart, a 23-year-old loafer, who spent his free hours having coffee with a retired neighbor and taking long walks in the park. The only parts of his character that rang true to age were his womanizing, narcissism and cell phone use. The financially strapped college girls were far more believable as were the older characters of both genders. I especially liked the aging hippies, Marius and Rose, as well as Duncan, the kind-hearted retired man.
My other issue was racial stereotyping, starting with the title. "Tigerlily" (really?) is the made-up name Duncan gives to a mysterious Asian woman. The men have fantasies about her exotic "almond eyes" and submissive nature, and others dismiss her for her flat chest and "slant eyes." Only the omniscient narrator refers to her by her Chinese name, Xue, but we never get to know her. Xue speaks little English and lives in an overheated house with three other immigrants. The rumor has it that they are growing orchids for the Queen, but their true business was obvious to me.
Rendell's writing is understated and quietly finessed. The story unfolds at a good pace with smooth transitions despite the shifting points-of-view. The author resists the urge to editorialize or to judge her characters but instead allows the narration to stay true to the point-of-view. Hence the pedophile justifies his vice while other characters condemn it, and the alcoholic is only happy when she's drinking. Action takes a backseat to motivation with great success.
Wikipedia
credits Baroness Rendell and her friend P.D. James for upgrading the crime fiction genre from "whodunit" to "whydunit." Rendell also writes under the pseudonym of Barbara Vine. This is the first of her books that I've read, but it won't be the last. Thank you,
Ann
, for the recommendation. I bought the ebook without compensation, but that gorgeous cover makes me wish I had it in hardback. A similar book to this one would be
Hearts and Minds
by
Amanda Craig
, also set in North London with linked plot lines, multiple perspective, crime and immigrants.
I'm currently working on a multiple point-of-view mystery without a "detective" protagonist. Can you recommend any others?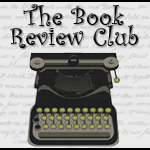 Click icon for more
book review blogs
@Barrie Summy