I love quirky books that are hard to categorize.
You Are My Only
by
Beth Kephart
is marketed as young adult fiction, but it could just as easily be adult literary fiction. It's a contemporary novel that echoes the language of classic literature. Many lines read like poetry. The alternating chapters follow a young woman and a teenaged girl, each one confined to a miserable existence. The connection between Emmy and Sophie is a mystery for the reader to solve.
Sophie is a precocious 14-year-old imprisoned in a series of rental houses. While her mother works as a waitress, Sophie is left home alone to educate herself and not allowed contact with the outside world. Because classic books are her only companions, Sophie sounds like a child from another era. She reminded me of attic-bound Sara in
The Little Princess.
Quietly rebellious Sophie forms a secret friendship with the cute guy next door and his elderly aunts. This engaging storyline was a delight to read, despite the creepy undertones of the confinement.
Emmy married straight out of high school to an abusive man. Her only passion is her baby. After her daughter is kidnapped, Emmy has a nervous breakdown that leads to her institutionalization. Her narrative reads like a wink to
One Flew Over the Cuckoo's Nest
and deviates from the central plot. I would have liked to have known more about Emmy and less about her eccentric roommate. Emmy's emotional trauma scrambles her ability to communicate so she remains enigmatic.
Kephart does a fine job in weaving the two narratives together with parallel themes and crossover clues. Each story is enhanced by the other in this well-crafted book. The un-rushed pace allows the reader to appreciate the beautiful writing.
You Are My Only
sparkles with whimsical prose:
Emmy: "The sun has come up like a squint on the horizon."
Sophie: "Johannes Kepler was born with the skies in his eyes."
The atmosphere is a character in itself, reflecting the narrator's state of mind:
Panicked Emmy searches for her lost baby: "The neighborhood changes – from house to retail, from window light and TV flicker to lanterns above. At the gas station, the pumps are still. At the Clock and Watch, the gutter is splash. Maybe they're hiding Baby in the shadows between places, in the dark behind bushes, on the other side of barrel trash cans."
Sophie watches the world from the attic: "My house is a storybook house. A huff-and-a-puff-and-they'll-blow-it-down house. The roof is soft; it's tumbled. There are bushes growing tall past the sills. A single sprouted tree leans in from high above the cracked slate path, torpedoing acorns to the ground."
Don't you want to keep reading? You don't have long to wait.
You Are My Only
will be released on October 25, 2011.
Disclosure:
I received an ARC from the publisher at my request. I've gotten to know the author online after
interviewing her
. You can check out her blog in my sidebar.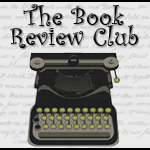 Click icon for more
book review blogs
@Barrie Summy