Scout's first romp in snow.
A white Christmas is normal for Maine, but a white Halloween? A blizzard hit the northeast last weekend, robbing three million homes of power (our lights just flickered). We had a busy weekend preparing for early winter, and my back still aches from stacking logs and storing garden furniture.
Luckily my son's play wasn't cancelled, but I didn't let him drive into the storm alone with his new license.
Taming of the Shrew
went very well, and he was hilarious in the comic role of Hortensio. Of all of Shakespeare's plays, this romantic comedy of domestic abuse fails to charm me, even though the kids did a great job with it.
Today my son's
Mock Trial
team is presenting an imaginary case to a real judge. My son will drive himself into school, to court and back home. This new stage of freedom feels as jarring and as exciting as the first day of kindergarten.
On the topic of coming of age stories, this week I'm reviewing a young adult novel for the book club.
Jellicoe Road
by
Melina Marchetta
won the
Printz Award
in 2009 and continues to stir controversy today. Some
reviewers
claim that its unconventional literary style is too complex and hard for teens to follow. Yet
others
embrace
Jellicoe Road
as the book that changed their life as a teenager.
Jellicoe Road
is realistic fiction, but the remote Australian location feels like another world. The story is Dickensian with a touch of dystopia (like
Lord of the Flies.
) Taylor was abandoned at a state-run boarding school. The students are engaged in a border skirmish with the townies and visiting cadets. Play escalates to violence due to the lack of adult supervision. The closest Taylor has to a parent is her dorm monitor, and Hannah has disappeared mysteriously.
Taylor searches through Hannah's work-in-progress for clues. She begins to suspect that the manuscript isn't entirely fiction. There are hints to her own past as well if only she could follow the narrative. The unnumbered pages are out of order with chunks missing. The reader is equally baffled as excerpts from Hannah's manuscript are interspersed through the real time narrative.
The plot comes together like a fragmented dream. The seventeen-year-old characters are wonderful: headstrong Taylor, charismatic Jonah of the cadets and Santangelo, a half Aborigine from town. I got caught up in the entertaining narrative and didn't mind following it through the thorny underbrush, into dead-end tunnels and down circuitous paths. When we reached the final destination, I was satisfied but sorry for the book to end.
I'd strongly recommend
Jellicoe Road
to discerning readers of all ages. This innovative book would be an inspiration for writers too. Young adult literature is pushing fiction into unexplored territories.
Disclosure:
I bought an ebook of
Jellicoe Road
without compensation. It was so good that I then bought a hard copy for my library. The warring puppies at play are my golden retriever and her pug buddy, Guinness. No puppies were harmed for this post.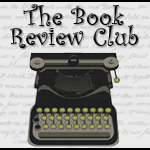 Click icon for more
book review blogs
@Barrie Summy