Image from Google for the NYT
Feed
was published ten years ago as fiction (for teens and adults), but the chilling future that
M.T. Anderson
predicted is now our near present.
Google is developing eyeglasses
to screen the internet…constantly. A contact lens version is in development, and Apple is working on wearable computers. Is this good innovation or a futuristic nightmare?
In
Feed
everyone, except the poor, has a computer chip embedded in the brain so that a live internet feed is constantly visible. The eyeball becomes the new computer screen. Pop-up banners, custom-tailored to the individual, encourage shopping. Memories can be shared like YouTube videos. Chatting is as easy as thinking, assuming anyone can think with all that distraction.
Titus, the teenaged boy narrator, explains:
"The braggest thing about the feed, the thing that made it really big, is that it knows everything you want and hope for, sometimes before you even know what those things are. It can tell you how to get them, and help you make buying decisions that are hard. Everything we think and feel is taken in by the corporations…"
"I don't know when they first had feeds. Like maybe, fifty or a hundred years ago. Before that, they had to use their hands and their eyes. Computers were all outside the body. They carried them around outside of them, in their hands, like if you carried your lungs in a briefcase, and opened it to breathe."
What I loved about
Feed
, beyond the fabulous writing, was how the new world is shown to us without interpretation. We hear adults and even the President speaking in jumbled slang like teenagers. A rare metaphor triggers a sweet love affair. As the world disintegrates into chaos with uprisings, vanishing suburbs and skin lesions, people keep shopping and partying. The rebel hackers who resist the feed appear to be lunatics. Or are they the only sane ones left?
Personally, I believe the danger isn't in technology but in how we use it. Consider the ethical as well as the practical consequences of new technology... or
while texting, you might walk into a bear
. I bought a paperback copy of this book (without compensation) so that it would be easy to share with my family and add to our physical library. Perhaps in defiance of the feed mentality?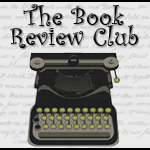 Click icon for more
book review blogs
@Barrie Summy