In the opening of
Flight Behavior
, Dellarobia climbs a mountain to escape her disappointing life when a vision halts her. The forrest appears to be burning but without heat. Unable to see clearly without her glasses, the young mother of two takes it as a sign to turn back. She returns to her unhappy marriage on a sheep farm where "
her every possession was either unbreakable or broken."
Only later is the miracle revealed to be a wayward flock of butterflies. Monarch Butterflies usually over-winter in Mexico, but in this novel, global warming has destroyed their old roost. Feathertown, Tennessee claims the visitation as a divine blessing, but scientist Ovid Byron sees the shift in migration as a symptom of a sick ecosystem.
Barbara Kingsolver
's imagery cleverly reflects her message:
"Dellarobia couldn't remember a sadder-looking November. The trees had lost their leaves early in the unrelenting rain. After a brief fling with coloration they dropped their tresses in clumps like a chemo patient losing her hair."
The media seizes the opportunity and poses redheaded Dellarobia as the Venus of the Butterflies. Hoping to rescue the Monarchs, Dellarobia applies for a job as Ovid's research assistant. His Caribbean background makes him exotic, but even more enticing is his faith in her intelligence. The savior in this tale is education; the villain is ignorance. The writing is so beautiful it soars:
"At dusk she and Ovid would climb together to the barn loft. They would stand in the open door of the haymow and take these butterflies in hand, one at a time, and toss them into the air. Some would crash. And some would fly."
Flight Behavior
flutters with metaphors but is grounded in science. Earthy descriptions of sheep sheering, child rearing and field biology draw the reader into a real world ravaged by climate change. Scarily, this novel isn't set in a future dystopia but in Southern Appalachia right now. The November 6th release date follows eerily in the flooded wake of Sandy. At times the narrative is nearly overwhelmed by polemic or digresses into discount shopping centers, but the wonderful characters and gorgeous writing kept me turning the pages eagerly. The resolution was deeply satisfying.
Flight Behavior
reminds me of Kingsolver's earlier novel
Prodigal Summer
in setting and in theme but with more heart and sympathy for the male characters. It also has better focus than her last novel,
The Lacuna,
which had disappointed me
.
This new book will please Kingsolver fans and make many new ones too.
Disclosure:
I borrowed an ARC from a friend, but I'd like a hardcover copy for Christmas (kids: hint, hint.)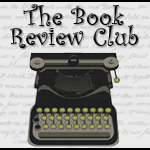 Click icon for more
book review blogs
@Barrie Summy