Out of Nowhere
by
Maria Padian
tackles the issue of post 9/11 prejudice toward Muslims in America. In this soon to be released young adult novel, Somali war refugees are pouring into Enniston, Maine. This working class town can barely house the impoverished families let alone educate the shell-shocked children, who barely speak English. Ethnic tensions flair when the mayor makes a plea in the newspaper to discourage Somalis from inviting more family members and friends to her overwhelmed community.
As the teenaged protagonist reflects,
"You gotta wonder who the genius was that came up with the plan to put a bunch of Africans in Maine, the coldest, whitest state in America."
For Tom the issue becomes personal when a legal challenge is made to block Somalis from playing varsity soccer. His team's best player, Saeed, is Enniston's only hope for beating their rich, entitled rivals from Maquoit. Other problems ensue when the fasting month of Ramadan falls in soccer season and also when Tom is made to do 100 hours of community service tutoring Somalis after he vandalizes Maquoit High School. As Tom struggles to understand a foreign culture, he begins questioning his own values and those of his family, friends, girlfriend and neighbors.
All the characters were well developed and multi-dimensional, with the sole exception of Tom's girlfriend, Cherisse. I couldn't believe that a smart, empathetic boy like Tom would date a mean girl only because she was hot, but then again, I'm not a teenaged boy. Myla (a college student) and Samira (Saeed's smart sister), who volunteer with Tom, were more compelling female characters. Tom's Franco-Maine family was also well portrayed. The writing was pitch perfect for teens:
"He [Saeed] pronounced each word hesitantly. As if it were a new food he was tasting for the first time."
"The other two guys? I didn't know them, but word from Ismail was that they were dipshits, too. So what we all knew was that the fight on the bus had nothing to do with race or religion. It was pure asshole-ness. Of course 'Assholes Fight' is not a newspaper-selling headline in the post-9/11 world. 'Ethnic Tensions Flare' sure is."
"You know, Captain, outside of your family I doubt anyone much cares where or whether you go to college," Myla continued. "But as a healthy, smart white male growing up in one of the safest, most prosperous countries in the world, you know what? You have a moral obligation to do something worthwhile with your life and not be an asshole. Just sayin.'"
Some readers might be put off by the swearing and underaged drinking in the opening pages, but this book is deeply grounded in morality and in religion, both Islamic and Catholic. There are consequences to reckless behavior, and the characters eventually learn from their mistakes. Some problems, however, are less easily resolved, reflecting the real world.
The Somali diaspora and a mayor's plea in the local newspaper happend for real in Lewiston, Maine back in 2002. Author Maria Padian, who has a background in journalism as well as in young adult fiction, spent weeks in Lewiston and in Portland getting to know Somali families and the community volunteers. In the real world, Maine is making progress. Somali students at my children's school are well integrated and are thriving in a tolerant, supportive atmosphere.
I read
Out of Nowhere
in 24 hours; it was that hard to put down. The story was richly textured and beautifully rendered. Here is real Maine, not "vacationland." I'd strongly recommend this book to teens as well as to adults. The complex themes would make for fascinating classroom and book group discussions about race, religion, immigration and class differences. It teaches toleration without sounding preachy.
Out of Nowhere
will be reviewed in
The New York Times Books
section this coming weekend. The book and ebook will be released next week on February 13th, 2013.
Disclosure:
Maria Padian is a friend, and I borrowed an ARC for review on my request. I'll be buying a hardcopy at our town's independent bookstore. Brava, Maria!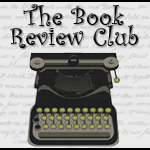 Click icon for more
book review blogs
@Barrie Summy