In
Just One Day
by
Gayle Forman
, an American ditches a dull teen tour to run off with a Shakespeare actor from Holland. Allyson's romantic fantasy becomes a nightmare when Willem abandons her in Paris. Back in the USA for college, she circles into depression. Her helicopter mom expects Allyson to follow her father along the premed path, but the former straight-A student can't handle the advanced coursework. Her endless moping over Willem alienates her roommates too.
The one class that motivates Allyson is a Shakespeare elective. As Allyson contemplates the theme of identity in the plays, she realizes that what she misses isn't only Willem, but the free-spirited girl she was around him. In a logical leap that only a teenaged girl could make, Allyson decides that to find herself she must find the guy who abandoned her, even if this means defying her parents.
"And this is the truth. I may be only eighteen, but it already seems pretty obvious that the world is divided into two groups: the doers and the watchers. The people things happen to and the rest of us, who just sort of plod on with things."
Just One Day
is a good example of an emerging genre called New Adult Fiction. The characters are no longer in high school but not quite independent adults either. There are consequences from risky behavior (street brawls, drinking and hook ups), but the teen characters don't necessarily learn from their mistakes. In this innovative novel, the search for identity is like an audition in which the characters try on different personalities and sexual orientations like clothes.
Just One Day
brought back a lot of memories for me. The summer after high school, I traveled around Europe with my friends staying in hostels, watching opera in Roman ruins, dancing in night clubs and going to a black tie dinner at an American embassy in a rumpled black sundress. During a term off from college, I also had a relationship with a gorgeous Dutchman who then disappeared from my life. Unlike Allyson, I didn't pin all my happiness on being with a guy, although I did relate to the challenge of transitioning to life at college and to the emotional turbulence of those years.
I'd recommend this young adult/new adult novel to mature teens and to adults who want to remember what it felt like to be swept away by the awe of discovery. The descriptions of Europe were so realistic that you can taste the gourmet food. Author Gayle Forman worked as a journalist abroad; she knows her settings and she knows her teens. She writes really well too. A sequel told in Willem's voice,
Just One Year,
will be released on October 15, 2013. I'd also recommend Forman's
If I Stay,
which has a sequel in the guy's voice (
Where She Went
).
Reviewer's Disclaimer:
I bought this book on its release (January, 2013) without compensation.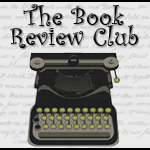 Click icon for more
book review blogs
@Barrie Summy