Although fantasy is not usually my genre and the opening chapters of
A Corner of White
didn't hook me, Steph Su's
review
encouraged me to keep reading
,
and I'm glad I did. This quirky novel alternates between real world Cambridge, England and the fantasy world of Cello. Author
Jaclyn Moriarty
is Australian but got a doctorate in law from Cambridge University, where she also started writing young adult fiction.
Following a few backstory chapters, the narrative launches with a note in a parking meter. After discovering a tiny opening between their worlds, two teenagers start corresponding via handwritten notes. Amusingly, Madeleine in Cambridge assumes that Elliot is either delusional or is writing a fantasy book. To his frustration, she critiques his world building, but they also forge a wonderfully supportive friendship.
Like Madeleine, I found the attacks of color waves in Cello an innovative concept and wanted more explanation. Had I been sending notes to Elliot, I would have critiqued his wish-granting fairy and the use of magical spells. Those traditional fairytale elements lacked originality and made the story better suited to readers younger than teenagers. Focusing so much on parents further tilted the narrative toward younger readers. Also, if you create a world of erratic seasons (which change weekly, sometimes daily) do
not
set your story in a farming community. The author admitted the validity of this problem in her acknowledgement page.
Overall, though, I really enjoyed this whimsical story, which I read while
visiting England
. Moriarty is a master of the pen. Good writing and creative use of scientific principles made the odd juxtaposition of worlds believable. Situational irony was was well exploited for humor.
A Corner of White
was a fun, easy read but still had clever plot twists and educational content. There's a great sense of place in both worlds:
Cambridge:
"The door to the tea room opened again and another group of rainhuddled tourists rushed inside."
"The tiles in the kitchen are an unbelievably disgusting mottled pink, like a salmon that got old, died and ate boiled beetroot."
"...the floorboards more cracked than a stick of celery."
Cello:
"Farmers are the most endearing bunch of muffin-baking, pastry-making, fiddleplaying folk you'll ever meet. (Blahdy, blahdy, hooray for Farmers! Blah, blah, pumpkin pie! etc.) (seriously, though, if you're short on time, give the Farms a miss.)"
"Within moments, the doors, security gates and shutters had all shut. Scarves and bags were left scattered alongside upturned snowman. At the station, the train almost stopped."
I'd recommend
A Corner of White
to fantasy fans and to tween readers especially. Other than the mention of adult drug addiction and teen drinking, the book is quite innocent for YA Fiction. It would be a good choice for middle schoolers (ages 11 to 14) and for advanced readers in elementary school. Don't you love the cover?
Cambridge, England on New Year's Eve 2007, my photo.
Reviewer's Disclaimer:
I received a free digital galley from
netgalley
before the book's release in April 2013. It is the first book in the Colors of Madeleine series.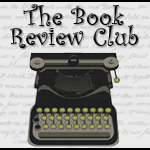 Click icon for more
book review blogs
@Barrie Summy