I have no interest in corporate law, but
Helen Wan's guest post @Books in the City
about writing beyond traditional ethnic literature caught my attention. Wan noted that most Asian American novels follow a formula: Old World relatives, an arranged marriage, a wedding banquet and a soul-searching visit to the Motherland. Although she enjoys those books, Wan wanted to ask a new question:
"What happens to these hyphenated Americans, these Minority Darlings, when they are finally within striking distance of The American Dream, the one their immigrant parents have been hoping to see them achieve all their lives?"
Wan's debut novel,
The Partner Track,
is set at a top New York law firm, following its characters from boardroom to bedroom. An in house attorney at Time Inc,
the author
translates the complexities of legal issues clearly for a general audience. Romantic shenanigans and corporate intrigue make for a fun read with unexpected plot twists.
Ingrid Yung is determined to be the first woman of color to make partner, but she wants no special accommodation for her ethnicity or her gender. She works harder than her male cohorts but doesn't get invited out to drinks with the senior partners. When the opportunity to prove herself arises, Ingrid gives 100%, but her boss wants more. He pressures her into joining a new diversity committee at the firm. The experience increases her awareness of the tacit prejudice in her workplace, but she
"isn't about to rock the boat. Not this close to shore."
A clandestine relationship with a coworker helps keep her afloat but is not without risks for both of them. Will Ingrid sink or swim?
The Partner Track
is more commercial than literary in style, but it has substance. The most touching segments were flashbacks to Ingrid's childhood and the discrimination her immigrant parents faced. Visiting a friend at a luxurious New York apartment, her academic father is mistaken for a Chinese food delivery man and asked to use the back door. An appliance store refuses to fix her mom's defective machine until young Ingrid pens a letter in legal ease. Ingrid realizes that law is power and dreams of earning a spot in the glitzy New York skyline.
Many readers would relate to Ingrid's ambitions, but I found her world too materialistic and shallow. Like her law school professor, I wish Ingrid had used her talent for the greater good, but challenging corporate America to be more inclusive is admirable too. Ingrid is a morally grounded character who sees the flaws in her world. I hope Wan's next novel will step out of the boardroom and into the broader realm of social justice. I'd be more eager to read a book like that, but
The Partner Track
succeeds on its own terms. It would be a good match for readers interested in law, feminism, immigration and ethnic literature. It's a must read for anyone (male or female) contemplating a career in corporate law.
Another shot of Central Park last week. I went back home to see an all male performance of Shakespeare's
Twelfth Night
on Broadway: marvelous! Arrive early to watch the cross-dressing actors made up on stage.
Reviewer's Disclosure
: I bought the ebook myself without compensation. On her website, the lawyer-author reminds the readers that her book is fiction. Published by
St. Martin's Press
in September, 2013. Thanks, Colleen, for the
recommendation
. Check out
Books in the City
for more novels about immigrants and working women in contemporary America. The Central Park photos are under my copyright.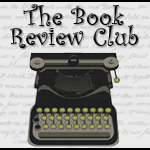 Click icon for more
book review blogs
@Barrie Summy