Roomies
by
Sara Zarr
and
Tara Altebrando
follows two future Berkeley roommates over their last summer at home. The first email starts with who is bringing the microwave or the fridge, but soon the conversation turns personal. EB lives with her single mom in a Jersey shore condo while Lauren shares a bedroom with two of her five younger siblings in California. Lauren had hoped for a single, and EB dreams of a sister-like bond. Divergent expectations and over-sharing lead to problems before the girls meet in person.
Roomies
captured the anxiety and thrill of leaving for college. It felt fresh to have the central relationship of a young adult novel be between two girls. EB and Lauren were well rounded characters with quirky interests and believable faults. Alternating chapters made good use of two authors. The voices were distinct and true to teens.
"Lauren's starting to sound sort of, I don't know, nice? And thoughtful. Not like do-nice-things-for-you thoughtful- I don't see her baking cookies or anything-but meaning, she is full of thought. I like people who think. Who examine things from all the angles. That's probably why she's good at science."
Lauren's boyfriend, Keyon, is a typical guy. He lost his roommate letter and didn't bother to contact him. His relationship with Lauren is stuck somewhere between friends and something more. Their racial differences - Lauren is white and Keyon is black - add some tension. Their parents bend over backwards to appear open-minded with comic results. The downside of making biracial dating a big deal to Lauren was that Keyon's character was over-defined by his race. Still, Keyon was my favorite character, and I liked Lauren more for liking him.
By contrast, the guys in EB's life felt two-dimensional. Her boyfriend, Mark, was too good to be true. How many teenaged boys offer unconditional love and silver necklaces from Tiffany's? Mark's sweet manner stood in sharp contrast to his adulterous father and EB's deadbeat dad. I appreciated how EB's dad being gay was not the issue, but more explanation was needed on why he cut off all contact with his daughter. Men were an enigma in
Roomies
, but one could argue that this was true to the teenaged girl perspective.
With its December 24, 2013 release date,
Roomies
would make a good gift for a teenaged girl or your old roommate.
Publishers Weekly
gave it a starred review and blogs are buzzing with praise. This is my first time reading a book by either Sara Zarr or Tara Altebrando, and I'm eager to check out more novels by these authors.
Roomies
is a fun book begging for a sequel (hint, hint!)
My freshman roommate Bonnie was my first friend at college.
Reading
Roomies
took me back to the summer before college. After getting contact info for my three roommates, I chatted with Bonnie in New Jersey and Julie in Ohio, but I didn't call our roommate in Massachusetts. Deb had attended a boarding school in her home town. Attending Harvard would be like me staying back in New York City to go to Columbia. Before meeting Deb, I dismissed her as a dull homebody.
Deb breezed into our freshman suite, her sari fluttering and a gold stud glinting in her nostril. Her blond hair was twisted into a top knot. She'd just returned from two years of traveling and working for orphanages in India and in Bangladesh. Her British parents (her father taught ethics at her school) had encouraged her to take a gap year. Deb served afternoon tea and entertained us with her stories. When it came time to pick a roommate for sophomore year, Deb and I joined up with Sarinah, the girl in the "psycho single" next door. We are still close friends. Toss those preconceptions!
Similar book:
Fangirl by Rainbow Rowell
.
Next week I'll be posting a
best books of 2013
list, focusing on realistic fiction for adults and teens.
My other roommates: Sarinah, Deb and Julie in Harvard Yard.
What was your roommate experience at college?
Reviewer's Disclosure:
I received a free digital galley from Netgalley.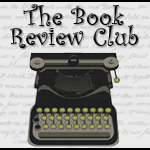 Click icon for more
book review blogs
@Barrie Summy