Despite living three years in England and marrying a Brit, I'm not quite bilingual. British has a different "colour" from American English. I tried to capture this amusing linguistic confusion in a young adult novel about an American teenager on sabbatical in England (on submission to publishers). So I was as pleased as punch to find
How to Speak Brit
by Christopher J. Moore. The author is an Englishman with an MSc in Linguistics; Moore appreciates the history, as well as the humor, inherent in British expressions.
Like the Union Jack, which is an amalgamation of the flags from England, Wales, Scotland and Northern Ireland, the British language is highly regionalized. Word choice and accent tell other Brits the hometown, the education and the class of the speaker. Moore's book highlights the linguistic diversity in Old Blighty, but at 120 pages, it is not an encyclopedia, although there is a helpful index in the back.
How to Speak Brit
is the humorous type of book a Brit would expect to find in the loo. Moore claims that the British slang word for bathroom/toilet came from the Battle of Waterloo.
The Oxford Dictionary lists several other derivations for loo
. My favorite one (not included in Moore's book) dates to medieval times. Servants would shout, "Regardez l'eau!" (French for "Look out for the water!") before dumping a chamber pot out the window into the road. I used this more colorful derivation in my novel and added a warning that a British "bathroom" may not necessarily contain a toilet.
Moore acknowledges that there are multiple origin stories behind British expressions, and
How to Speak Bri
t is not meant to be an academic book. He organizes the phrases loosely around themes such as food (the Ploughman's Lunch) and etiquette (Fair Play). I would recommend the hardcover version over the ebook to appreciate the blue woodblock-print-style illustrations. Since there is no narrative arc, the book is best consumed in small chunks. Personally, I prefer narrative nonfiction, like
Bill Bryson
's books, which tells a story while delivering facts, but Moore's book succeeds on its own terms.
How to Speak Brit
would make a jolly good visiting gift for an Anglophile, with the aim to amuse without risking offense. Moore avoids the more raunchy expressions that pepper the British vocabulary. Most of Cockney rhyming slang was designed to disguise swearwords and was quite useful for me in a novel marketed to a teenaged audience. Moore skips quickly past Cockney rhyming slang to focus more on quaint expressions with historical origins. His book might be helpful to a foreigner moving to a posh neighborhood in the UK but not to a visitor hoping to pick up current street slang. A linguist or a word pundit would enjoy it the more.
I would recommend
How to Speak Brit
to
Downton Abbey
and
P.G. Wodehouse
fans. The American edition uses Yank spelling and explanations. Chin up, chaps; there's no need to be flummoxed any longer.
How to Speak Brit
will be released on September 11, 2014 in both the USA and the UK.
Reviewer's Disclaimer:
Gotham Books, Penguin USA gave me a digital galley and a print advance copy upon my request. I did not receive any other compensation for my review.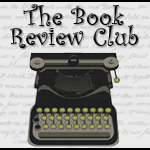 Click icon for more
book review blogs
@Barrie Summy