I don't usually like memoirs or books written in verse, but I loved
Brown Girl Dreaming
by
Jacqueline Woodson
. Born in 1963, Jacqueline grew up in both the north and the south. Her childhood memories are captured in free-verse poems. The reading experience was like flipping through a family scrapbook with warm nostalgia tempered by sorrow.
An excerpt from "the blanket"
So the first time my mother goes to New York City
we don't know to be sad, the weight
of our grandparents' love like a blanket
with us beneath it,
safe and warm.
During hard times, Jacqueline and her siblings lived with their working class grandparents in South Carolina. Civil rights legislation had repealed the
Jim Crow
laws, however racial prejudice lingered.
"ghosts"
In downtown Greenville,
they painted over the WHITE ONLY signs,
except on the bathroom doors,
they didn't use a lot of paint
so you can still see the words, right there
like a ghost standing in front
still keeping you out.
Young Jacqueline grew up with mixed messages. Her grandmother tells her to sit at the back of the bus to avoid trouble, but her mother encourages Jacqueline to be proud of who she is. In "the right way to speak" her mother whips her brother for saying "ain't."
You are from the North, our mother says.
You know the right way to speak.
This lesson about the importance of language was not lost on the children. However, Jacqueline was a mediocre student. She was a disappointment to teachers who knew her brilliant older sister. Still, even as a child, Jacqueline wanted to be writer. Her poem "composition notebook" is an ode to her dream in the face of sibling rivalry:
And why does she need a notebook? She can't even write!
For days and days, I could only sniff the pages,
hold the notebook close
listen to the sound the papers made.
Some poems were three lines and others were three pages, but all were easy to read. Although
Brown Girl Dreaming
is being marketed for readers aged ten and up, a younger reader would need explanation about the historical context. An adult would appreciate the literary references to Langston Hughes and to Robert Frost, whose styles influence Jacqueline's poetry. It's a book with wide appeal to readers of all ages.
Although I wouldn't usually recommend this strategy, you should start this book at the end. The author's note places her work in context, and there are charming photos of Jacqueline and her extended family. As I met the characters, I enjoyed flipping back to the photos. The cover is gorgeous too.

Brown Girl Dreaming
is on the short list for the National Book Award for Young People's Literature, and many expect it to win that and the Newbury Award. It would make an excellent addition to the middle school/junior high classroom or library. My one disappointment was that the memoir didn't follow the future MG/YA author beyond elementary school. I'm waiting for the sequel.
Reviewer's Disclosure:
I bought the beautiful hardcover edition at
Longfellow Books
in Portland, Maine without compensation. Photo is of my backyard on Sunday after our first snowfall of the season. Happy Snowvember!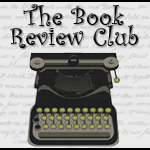 Click icon for more
book review blogs
@Barrie Summy