A white Thanksgiving in Maine! Luckily we got our power back in time to cook the turkey.
David Mitchell
is one of my favorite authors; his genre bending novels defy classification. I waited eagerly for
The Bone Clocks
to be released in September of 2014 and was not disappointed. Fans will enjoy how several characters from Mitchell's previous books reappear in this one, although prior knowledge of his work isn't necessary to understand the story.
The Bone Clocks
follows a British teenager in the 1980s as she ages into a dystopian future, ravaged by climate change. A paranormal central plotline unites the chapters of Holly's life in this ambitious novel.
The Bone Clocks
has something for everyone. Young adults will enjoy Holly's youthful rebellion, the hedonistic Cambridge students and the paranormal duels. Mitchell creates villains you love to hate. Spiritualists would find the parts about reincarnation fascinating. Policy pundits will appreciate the section about a war correspondent in Iraq. Literati will laugh over the publishing world satire. Environmentalists will embrace the scary climate change scenario. Somehow Mitchell weaves all these disparate plot strands together into a cohesive narrative.
Mitchell is a master of craft, but I think he's better at realism than at paranormal fantasy. I loved how reincarnation gave those characters a broader historical perspective, but the death defying Anchorites were too
Harry Potter/Twilight
. The central paranormal plot felt a bit contrived and overly complicated as if to compensate for being a childish element in an adult book. I'm not sure the narrative needed it since Holly's lifespan against the backdrop of climate change already grounded the story. Then again, I usually prefer realistic fiction to fantasy. Even so, the paranormal elements didn't put me off this book.
It was fascinating to watch a character age and mature through the period of my lifetime and into a plausibly bleak future. In an
Atlantic Monthly interview, Mitchell explains
that what people take for granted grounds a narrative in time: past, present or future. References to pop culture, technology and politics brings history to life and make an imagined future sound plausible. Holly's lifespan brackets the narrative. She is central to the narrative but is not always the protagonist in the story-like sections, each one focusing on a different character who matters to Holly.
Mitchell's writing is fresh, witty and occasionally sardonic:
Delightfully whimsical descriptive prose:
"Inside, Saint Mary Hoo's Church smells of charity shops, and the stained-glass gloom's all fruit-salady."
Dialogue which reveals character:
"Don't your friends get annoyed when you do that?"
"Do what?"
"Sifting what they say for clues instead of listening?"
On the craft of writing:
"'A writer flirts with schizophrenia, nurtures synesthesia, and embraces obsessive-compulsive disorder. Your art feeds on you, your soul, and, yes, to a degree your sanity. Writing novels worth reading will bugger up your mind, jeopardize your relationships, and distend your life. You have been warned.'
My ten postgrads look sober. So they should.
'Art feasts upon its maker,' I tell them."
I'd recommend
The Bone Clocks
to almost anyone, although it's not my absolute favorite of Mitchell's books. I suspect that I will always love
Black Swan Green
and
Cloud Atlas
the most. Perfection is pretty hard to beat. Nonetheless,
The Bone Clocks
is worth reading for its epic scope, well developed characters and page-turner plot. Mitchell is a writer's writer. The hardcover was a heavy 624 pages, but I literally couldn't put it down. I bought a larger handbag so that I could bring the book everywhere with me. My husband is reading it now and I'll be giving a copy to my son.
The Bone Clocks
will be on my best books of 2014 list (coming soon.)
The New York Times
had a fascinating
article on David Mitchell's process
, which explains why academic scholars are studying his work. As I revise my WIP, I found Mitchell's advice inspiring: "Wrong versions become the scaffolding that you use to build the novel."
Backcountry on Black Friday with Scout. Photo by my daughter.
Reviewer's Disclosure:
I bought
The Bone Clocks
without compensation at
Gulf of Maine Books
. This beautifully bound hardcover would make an excellent holiday gift for readers and/or weight lifters. Let us say cheers and thank you to Barrie Summy for hosting the Book Review Club for another wonderful year!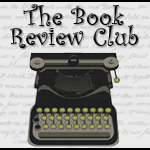 Click icon for more
book review blogs
@Barrie Summy