I Crawl Through It
by
A.S. King
is a surreal young adult novel which satirizes education in the USA. Everyday is a new bomb threat with police dogs sniffing the halls. The principal is literally buried to her neck in paperwork. Teaching is geared only to standardized tests, and a naked man in the bushes is selling letter answers.
"When I was done with makeup exams, I broke all my number two pencils in half so they could feel how I feel every day." -Stanzi
Seeking to escape the chaos/boredom of school, Gustav is building an invisible helicopter to fly to a colony of geniuses. Stanzi, a biology prodigy, can only see the helicopter on Tuesdays (ha!), but she agrees to run away with her secret crush. Stanzi's alcoholic parents won't notice her absence. Her best friend, China, has turned herself inside out, wearing her guts like skin and expressing herself in poetry. Another friend tells only lies, making her hair grow. The unreliable narration alternates among the three girls.
"Your Number Two Pencil Has More Self-Esteem Than I Do." -China
Are you still following me?
I Crawl Through It
is not an easy book to summarize. This puzzle-cum-novel is built from paradoxes and metaphors with multiple meanings. In my reading, the invisible helicopter represented creative innovation. Only a genius can see what others cannot see or visit a place that few can find. However, King's isolated colony of geniuses is more of a dystopia than a utopia. As Stanzi asks, what's the point of discovering the cure for cancer if you can't save other lives?
"There is no such thing as individuality when one is part of a collective of people who think they're all individuals."
I Crawl Through It
is not for everyone; it was designed for kids who find answers that don't appear on standardized tests. The reader must suspend disbelief to take this book for a spin. Challenging novels like this one aren't usually written for teens, but it's wonderful to find an author who is willing to trust the intelligence and the imagination of younger readers.
A.S King writes in the acknowledgement pages,
"Some people don't know if my characters are crazy or if they are experiencing something magical. I think that's an accurate description of how I feel every day."
Reviewer's Disclaimer:
Upon my request to Little Brown Books for Young Readers, I received a digital galley through
netgalley
in exchange for an honest review. This book was released last month and has garnered starred reviews from Publishers' Weekly, School Library Journal, The Horn Book and Booklist. My photo is from Simpson's Point, where I read most of this book. It's too chilly for swimming now but still my favorite destination to bike from home at high tide.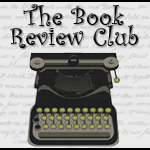 Click icon for more
book review blogs
@Barrie Summy