Simpson's Point where I watch bald eagles, ospreys and great blue herons catch fish.
It may sound strange to pair a nature memoir with a young adult novel, but both of these books deal with the death of a beloved father. They describe mourning and depression but aren't depressing to read. Grief is acknowledged with emotional honesty and described with poetic beauty. These marvelous books celebrate life and resilience more than death.
H is for Hawk
by
Helen Macdonald
is a memoir about taming and training a goshawk. The author notes the irony of trying to overcome grief with a creature who lives to kill. Unhinged by her father's death, Macdonald is drawn to raptors - more than to people - for comfort.
"The hawk was everything I wanted to be: solitary, self-possessed, free from grief, and numb to the hurts of human life."
H is for Hawk
is an unusual blend of memoir, autobiography, literary analysis and natural history. Macdonald, a Cambridge University scholar from a middle class background, found parallels between her own experiences with those of the author T.H. White. His disastrous attempt to train a goshawk verged on sadomasochism. Sometimes her book got a bit bogged down on T.H. White, but the history of hawking was fascinating. The Cantabrigian countryside was more than a setting. Grief was described in luscious metaphors, using the natural world to portray a fragile state of mind:
"The archaeology of grief is not ordered. It is more like earth under a spade, turning up things you had forgotten. Surprising things come to light: not simply memories, but states of mind, emotions, older ways of seeing the world."
"It's turned cold; cold so the saucers of ice lie in the mud, blank and crazed as antique porcelain."
What makes
H is for Hawk
so special was the beautiful writing and the respect for hawks as wild creatures. Macdonald goes a bit feral herself, but her hawk Mable was never anthropomorphized. Mabel was a well developed character in her own right: blood-thirsty and vicious but also intelligent and playful. Through the sharp eyes of a hawk and her trainer, we gain a fresh view of the British countryside and of my home state of Maine (chapter 27). The reader can almost imagine what it feels like to fly. The writing itself made me swoon:
"I glance up. And then I saw my goshawks. There they were. A pair, soaring above the canopy in the rapidly warming air. There was a flat, hot hand of sun on the back of my neck, but I smelt ice in my nose, seeing those goshawks soaring. I smelt ice and bracken stems and pine resin. Goshawk cocktail. They were on the soar."
I'd strongly recommend
H is to Hawk
to nature lovers of all ages. I'm not usually a fan of memoirs, but I loved this one. With its gorgeous woodblock print cover, it makes a great gift (thanks Henry!)
Kissing in America
by
Margo Rabb
isn't a memoir, but it reads like one. The author lost both of her parents as a new adult. The father in Rabb's novel died two years ago in a plane crash. Sick of everyone's morbid curiosity, 16-year-old Eva tells people her dad died of a heart attack. She struggles with depression, unable to let go of her father. To the horror of her feminist-scholar mom, Eva copes with her grief by reading romance novels (ha!)
"I loved romances because when you opened the first page, you knew the story would end well. Your heart wouldn't be broken. I love that security, that guaranteed love....In real life, you never knew the ending. I hated that."
Nonetheless, Eva searches for romance in real life. She drags her Korean American best friend on a cross country road trip from NYC to LA in pursuit of the boy who stole her heart. Will is swoon-worthy handsome, enigmatically biracial and he understands her grief. Unfortunately he's frustratingly elusive:
"He didn't find small things important: returning texts, charging his phone, being on time, punctuation."
Humor helped brighten a dark story:
"She wore green pants that sat high on her skinny waist, and a green blouse buttoned to the neck. Her hair frizzed out sideways. She looked like a stalk of broccoli. Broccoli with glasses."
Other times the writing was emotionally raw and painfully honest:
"You never stop missing them. It was a simple thing to say. But I'd never heard anyone say it before. Not the grief counselors. Not my mom. Everyone seemed to think the opposite: you moved on, you forgot, it was impolite to keep talking about it."
For a book called
Kissing in America
, there wasn't much kissing. The content was quite tame for young adult fiction. Even the road trip was chaperoned. Although I adore the Americana cover, I wish the book had a less misleading title. Love was explored in multiple dimensions: family and friendship as well as romance. Relationships were realistically messy and well developed. There were no easy fixes, but this book ended with hope. I'd strongly recommend
Kissing In America
to grieving teenaged girls or to anyone who has lost a loved one. The literary style would cross over well to adult readers.
Reviewer's Disclosure:
H is for Hawk
was a birthday gift from my husband, purchased at the
Wallingford Bookshop
in England. It's also available in the USA in hardcover. I bought
Kissing in America
at the
Harvard Book Store
in the other Cambridge, USA. I was not compensated for my reviews. All photos are from my part of Maine: a tidal estuary at Simpson's Point, an ice puddle at Morse Mountain, and in the woods near my home last week. I wish I had a photo of the red tailed hawk who occasionally visits our yard.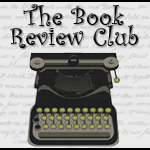 Click icon for more
book review blogs
@Barrie Summy