Muir Beach before sunset from my mother-daughter vacation to California last month.
Ta-Nahisi Coates
won a
MacArthur "Genius Grant"
last year for his journalism and memoirs on race and politics.
Between the World and Me
describes what it's like to live in a body that is a black in the USA. Coates recounts the history of slavery, Jim Crow laws, his own perilous childhood in West Baltimore and more recent events like
Eric Garner's death
to explain systemic racism in America. I read similar books for
Literature of Social Reflection
back
in college, but this 2015 National Book Award winner speaks to our current crisis and makes sense of the
#BlackLivesMatter
movement. Coates's personal approach to the subject teaches empathy and compassion.
Between the World and Me
wasn't an easy book to read because it flags the failings in our nation, specifically in our system of justice. Although only 151 pages long, this eloquent memoir took me several days to finish and longer to process. Coates made me live inside a black man's skin and see the world through his eyes. He tells true stories of well-educated and compassionate men who play by the rules and are still crushed. There are incidents of police brutality (officers both black and white) but also the unintentional racism of people who identify as white and benefit from the system oppression. So much needs to change in the way we think, speak and act. Coates does at least leave room for hope.
His writing was beautiful and poignant:
"I remember being amazed that death could so easily rise up from nothing of a boyish afternoon, billow up like fog."
"'Good intention' is a hall pass through history, a sleeping pill that ensures the Dream."
"I felt that I had missed part of the experience because of my eyes, because my eyes were made in Baltimore, because my eyes were blindfolded by fear."
Between the World and Me
was the most meaningful book I read last year, and I would recommend it to everyone, especially to Americans. Since the book was written as a letter to his 15-year-old son, it would crossover well to a teen audience, although it was marketed as adult nonfiction. My mother read it in two days and was deeply moved by the narrative as well. My husband and son are reading it now. "This is required reading," says
Toni Morrison
in her blurb. Add it to the top of your list.
Reviewer's Disclosure:
I bought this hardcover book without compensation at
Longfellow Books
and bought two more copies at
Gulf of Maine Books
as Hanukkah and Christmas gifts for my son and for my writing crit partner, who loved it too. She read it on Martin Luther King Day.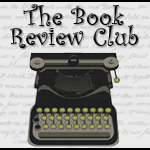 Click icon for more
book review blogs
@Barrie Summy