I think my spirit animal might be an octopus. While raising two kids, I have been working two careers from home simultaneously. Our family has dual nationality and two religions. To unwind from a life of multitasking, I swim in the ocean or a lap pool. If only I had six more arms!
The Soul of an Octopus
by
Sy Montgomery
is more than a natural history book; it's also a philosophical reflection on non-human intelligence, a glimpse behind the scenes at the
New England Aquarium
and a rally for ocean conservation. The writing is engaging and emotionally moving, narrative nonfiction at its best.
Octopuses (
not
octopi
,
because it's a Greek word imported to Latin, explains the author) have three hearts, a complex brain and even more neurons in their arms. They taste, feel and see the world through their suckers and those arms may have distinct temperaments. Their intelligence and self awareness rivals that of advanced vertebrates like primates and dogs. They camouflage by changing skin texture as well as color and have various strategies for different predators and prey. In captivity they continually try to escape, but aquariums keep them as compelling ambassadors for the wild.
Although octopuses are naturally solitary creatures, they recognize and form strong bonds with their caretakers. At the New England Aquarium, a retired scientist makes complex toys for the octopuses to alleviate their boredom. Anna, a teenager with Asperger's Syndrome, finds reprieve from depression among her aquatic friends. The book was dedicated to her. The octopuses profiled in the narrative have individual personalities and moods too. This marvelous memoir would appeal to readers of all ages and species.
Reviewer's Disclosure
: In a clickhole quiz
"Are You An Introvert, An Extrovert, Or A Sea Monster?"
I was revealed to be a sea monster. After reading a glowing review on
Beth Kephart's blog
, I bought the gorgeous hardcover book at the
Gulf of Maine Books
.
The Soul of an Octopus
is the best read-in-the-tub book ever.
My DSLR photographs are of a Giant Pacific Octopus and fish from
my visit to the Monterey Bay Aquarium
in January. I was convinced that this GPO was watching me with as much interest as she danced an aquatic ballet for the awed spectators. My daughter had to drag me away at closing time.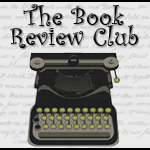 Click icon for more
book review blogs
@Barrie Summy