Beth Kephart
is one of my favorite young adult authors because her sophisticated writing challenges teens to think for themselves. In literary prose Kephart explores real world issues through complex characters and surreal imagery. Well-developed adult characters make her books cross over easily to grown ups too. Her evocative settings transport the reader to another world. Don't you love her latest cover?
This is a Story of You
is a modern parable of the horrors of climate change. When a storm cuts off an island from the Jersey Shore, 17-year-old Mira must fight for survival with only a stray cat for company. Earlier that day, her single mom had driven her disabled brother to the mainland hospital for emergency treatment. As the storm rages and the sea floods their beachside cottage, Mira must decide what to save and how to stay alive. If that weren't scary enough, a mysterious intruder is lurking outside, and without power or cellular service, Mira can't call for help.
Of the eight books I've read by Beth Kephart (my
review index
),
This Is the Story of You
is the most accessible to a general audience. It's more plot-driven and faster paced with the storm acting like a character in itself, a merciless antagonist threatening Mira and her friends. I read most of the book in one afternoon, flipping the pages anxiously and shivering as a storm raged outside my own house. As a survivor myself of an ocean storm that flooded an island (No Name of 1991), I could relate too well to this story.
Although the storm results in tragedy, Kephart's outlook on humanity is sunny. This is no
Lord of the Flies
. My only criticism is her
Story
would have felt more realistic if some of the characters had acted selfishly or tried to benefit from others' losses. Still, this harrowing tale was quite believable in our world threatened by climate change. There were lots of useful survival tips too.
Birds and nesting are a recurring motif in Beth Kephart's books.
What was special about this environmental thriller was the literary style. The narrative language was as rhythmic and balladic as a campfire song:
"Our training was impeccable. We were used to weather. We were proud of being used to weather."
"The birds were flying closer still and the tide was high and feisty, the foam shearing loose from the sea and bouncing down the shoreline. The dune planks rattled when the breeze kicked in. The window boxes beneath the front bay window complained. The monsters of the sea were out there churning...."
"A great blue heron sauntered over the keys of the piano."
I'd recommend
This is the Story of You
to readers of all ages. This contemporary YA novel is being marketed for teens, but it would also be perfect for younger, precocious readers who don't scare easily. The protagonist finds a dead body, but that's as edgy as the narrative gets. Unlike most YA, there is no substance abuse nor much in the way of romance. It reads like a classic adventure story/mystery with modern teen updates. Kirkus Reviews and School Library Journal gave this book starred reviews. I predict that
This is the Story of You
will be a big hit.
Reviewer's Disclosure:
the author is a blog buddy. Upon my request, Chronicle Books sent me a free galley, but I was not compensated for my review. This book will be released in hardcover & ebook on April 12th.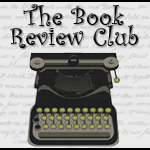 Click icon for more
book review blogs
@Barrie Summy