After reviewing
Under a Painted Sky
,
my favorite young adult novel from 2015
, I requested the galley of
Stacey Lee
's second book from her publisher.
Outrun the Moon
exceeded my high expectations, from the heart-pounding runaway hot air balloon opening to the bittersweet chapters about the
San Francisco Earthquake of 1906
.
Mercy (Wong Mei-Si) is the most delightfully headstrong girl since
Anne of Green Gables
(1908). Mercy is neither an orphan nor a redhead, but she faces greater social stigma as a 16-year-old feminist in 1906 Chinatown. Although Mercy was born in San Francisco and speaks without an accent, white people treat her like a foreigner with racist disdain and hostile mistrust. She dreams of a better life for her sickly younger brother than toiling sixteen-hour days at their father's laundromat.
"Sometimes, when someone tells me I can't do something, it makes me want to do it more. Ma blames it on my bossy cheeks," says Mercy in Confession.
Her fortune-teller mother supports her daughter's aspirations, "You cannot control the wind, but you can control the sails."
Present day Chinatown. Photo by my teenage daughter from our recent visit to San Francisco.
Author Stacey Lee
After reading a
Book for Business-Minded Women
by a Radcliffe-educated rancher, Mercy realizes that education is her ticket to success. Since the public schools in Chinatown don't go beyond elementary school, Mercy cons her way into the best boarding school in California by posing as a Chinese heiress. To her horror, she discovers that this elite Catholic school for white girls teaches Embroidery instead of Economics and discipline is extracted through the hard end of a ruler. Mercy's mock Chinese tea ceremony has to be one of the funniest scenes in YA fiction.
Mercy struggles to fit in until the big Earthquake of 1906 demolishes San Francisco and literally levels the playing field. Her pragmatic ingenuity and selfless bravery might save them all, but only if she can work with her arch nemesis, a popular Franco American girl with an agenda of her own. Like
Under the Painted the Sky
, there is a touch of romance, but the central relationships are friendships among girls from diverse backgrounds. Apparently, bad puns in the face of misfortune can overcome class barriers.
Photo of the Golden Gate Bridge and me by my daughter.
I read most of this 400-page novel in one day, alternating between laughter and tears. I could visualize the scenes from
my recent visit to San Francisco with my daughter
. The multi-cultural characters and historical details were beautifully rendered without overpowering the narrative. Although the earthquake scenes - including the deaths of loved ones - were upsetting, the content was innocent enough for all ages. My advanced-reader son, who was once obsessed with earthquakes, would have enjoyed this book in third grade. The literary style and complex themes would appeal to adults as well as to teens.
Outrun the Moon
is an inspiring survival story which transcends race, gender and time.
Reviewer's Disclosure:
I requested the galley from Putnam, Penguin in return for an honest review.
Outrun the Moon
will be released on May 24, 2016 in North America and in the UK. Author photo is Stacey's profile image on twitter. San Francisco photos are by my teenage daughter.
Mom Watch:
Happy Mother's Day to my mom and to all moms reading this blog!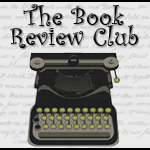 Click icon for more
book review blogs
@Barrie Summy