Frances Hardinge
was the first young adult author to win the Costa Children's Book Award since Philip Pullman.
The Lie Tree
is not easy to categorize, but like Pullman's
Dark Materials
series, this enticing blend of history, science, and magical realism would appeal to readers of all ages. Hardinge extrapolates on the beliefs of Darwin's time period to create a world that is both familiar and creepily fantastic.
The Lie Tree
opens with a stormy sea voyage. A disgraced reverend/natural scientist has relocated his family to an island in the English Channel to escape scandal. With his daughter's help, he hides a Chinese plant in a seaside cave and swears Faith to secrecy. When her father's dead body is found at the bottom of a cliff, Faith is convinced it was murder and not suicide. Clues lead her back to the mysterious plant, which supposedly grows from lies and reveals truths to those who dare to eat its fruit. Is this the Biblical Tree of Knowledge or a hoax that may have cost her father his life?
Faith dreams of being a scientist like her father, but the social mores of her time constrain her tighter than a corset. Sixteen and plain, she is awkwardly stuck between girlhood and womanhood in a world in which brain size is mismeasured to dismiss female intelligence. "There was a hunger in her, and girls were not supposed to be hungry." Nonetheless, Faith is determined to solve the mystery with the hope of restoring her family's name.

I loved the original premise, the marvelous sense of place/time and the strong female protagonist, but best of all was the gorgeous writing:

"There was something unsettled and unsettling about him, like a horse that might kick."

"Nobody was unkind, but after a while they had politely ignored her as if she were a stain on the tablecloth."


"She had always believed deep down that science would not judge her, even if people did."

"Dead people bled silence."

"There was no guilt left in her, just a bruise where it should have been."

"'Magic' was not an answer; it was an excuse to avoid looking for one."

Nearly every chapter had sentences worth highlighting; I had a hard time whittling down my long list to these excerpts. I don't usually like fantasy or religious themes, but I loved this book. I strongly recommend The Lie Tree to everyone, and especially to those who enjoy natural history, magical realism, and feminism.

Reviewer's Disclosure: this book was first published in 2015 in the UK. Too impatient to await the April 2016 publication in the USA, I bought the ebook for my Kindle. My cave photos are from a vacation in Cornwall, England and are under copyright. This book was included in my list of Good Summer YA Books for Teens and Tweens; follow the link for a dozen more recommendations.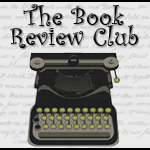 Click icon for more
book review blogs
@Barrie Summy