Jonas & Nicole Maines graduating from Waynflete School
Becoming Nicole
is the true story of my daughter's friend Nikki told by a Pulitzer winning journalist. This moving biography of a transgender girl is as much about her dad's psychological evolution toward acceptance as her physical transformation into a woman. A science journalist for
The Washington Post
,
Amy Ellis Nutt
does an excellent job of explaining what it means to be transgender biologically and legally, but the personal story of this working class family brings the message home.
Nikki and her identical twin brother, Jonas, grew up in the university town of Orono in Maine. From age two Nikki identified as a girl, preferring traditionally female clothing and toys. Her mother and brother supported her choice, but her conservative Republican father was initially uncomfortable. He feared for the safety of his child and how others would judge them, causing tension at home.
Although Nikki's friends accepted her, a classmate and his grandfather objected to Nikki using the girl's bathroom in their elementary school. Nikki and her family sued the school district, but the legal case took years to resolve. Suffering from bullying and stress, Nikki relocated with her mother and brother to Portland, the biggest city in Maine, but her father had to stay back in Orono (140 miles north) due to work.
Phuc Tran's senior advising group at Waynflete School: Gemma is second from left & Nikki is far right
Unhappy at her new public school, Nikki and her brother transferred to
Waynflete
, a progressive private school in Portland, Maine. All the bathrooms were switched to gender neutral before Nikki and a transgender boy started freshman year with my daughter; Gemma was in the same advising group with Nikki too. The community welcomed everyone. When Nikki won her court case to use the bathroom of her gender identity, she announced the victory at assembly and the whole school cheered for her. Nikki is now an activist for transgender rights and at college in Maine.
Freshman year pre-prom party at our house. Nikki is second and Gemma is third from the left.
Twins Jonas and Nicole Maines
I met Nikki and Jonas at prom time freshman year. Waynflete is so small that prom includes the entire high school, but like most schools, there are exclusive pre-prom parties. My daughter was upset when not all of her friends were invited to a fancy pre-prom party at a seaside mansion. At my suggestion, Gemma declined the invitation and hosted her own party at our house. Nikki came early with the girls to dress for prom and the boys came later for dinner. Everyone had lots of fun. I also enjoyed meeting Nikki's parents and hearing about their family's hard past and relief to be at Waynflete. Even so,
Becoming Nicole
taught me stuff I didn't know. I'm grateful for this book and for having Nikki and Jonas in my family's life.
I strongly recommend
Becoming Nicole
(2015) to everyone. Although the book was written for adults, the focus is on Nikki's childhood so it's a good read for tweens and teens too. Nutt does a fine job of making science, law, and politics easy to understand and fascinating. The writing was excellent and the content is appropriate for classroom use. This gorgeous book will make you cry - especially given Trump's reversal on transgender rights - but it will also leave you with hope.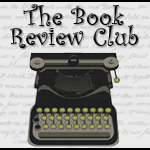 Click icon for more
book review blogs
@Barrie Summy