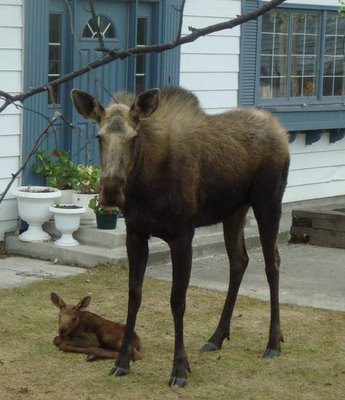 An e-mail from someone in Windham, Maine:
I have never seen a newborn moose. This one was not even a half a mile from our house. The mother picked a small quiet neighborhood and had her baby in the front yard at 5:30 am. We were out bike riding when we came upon the pair. The lady across the street from this house told us she saw it being born. We saw them at 5:30 pm. So the little one was 12 hours old. What an awesome place we live in to see such a site!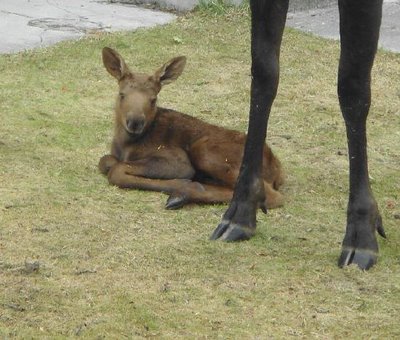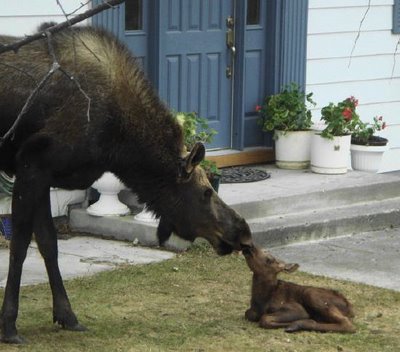 Note: If you know who took these moose photos, comment below so I can credit the photographer.
Recommended Books:
The Septembers of Shiraz
by Dalia Sofer
Beautifully written story about a wealthy Jewish family after the Iranian Revolution. On page one the father is arrested and disappears. This new release is a remarkable debut novel, reminiscent of
Khaled Hosseini
's
The Kite Runner
.
Water for Elephants
by
Sara Gruen
A lighter summer read. Run away and join the circus. A portrait of Depression era America with an odd but endearing cast of characters. Rosie, the elephant, steals the show. The narrator was a circus vet now trapped in a nursing home and his aging body. As fast, busy and entertaining as the big top.