Author Pat Murphy in California (photo by Eileen Gunn)
The Wild Girls
by
Pat Murphy
is set in 1972 and reads like a children's classic from that time. This is life before the internet, video games and supervised playtime. Summer days are as simple as peanut butter on crackers with lemonade. Unstructured time leads to adventures.
The narrator is a sweet 12-year-old with the old-fashioned name of Joan. She has just moved to a Californian suburb with her stay-at-home mother, a censorious father and a grumpy older brother. Their family life is painfully ordinary but not very happy.
Author Pat Murphy at age 10
My only criticism of this engaging young adult novel is that the protagonist is a bit too good and thoughtful to ring true. Joan always thinks first and says or writes the right thing. I find tweens to be more of a mixed bag. Joan is still a sympathetic character.
In the neighborhood woods Joan meets a girl who calls herself the Queen of Foxes, a fabulous character. Fox's home life is anything but ordinary. She lives alone with her father, Gus, in a rundown house overflowing with books and dirty dishes. Instead of a garden, there's a cast-iron bathtub resting in weeds beside stacks of hubcaps. There is no driveway, but there is a motorcycle.
Pat Murphy photo by David Wright
Gus looks "a little scarry" to Joan:
. . . a burly man wearing blue jeans and a black T-shirt with sleeves torn off . . . . He didn't look like anyone's father. He needed a shave. He had three silver studs in his left ear. His dark hair was tied back with a rubber band. On his right shoulder was a tattoo, an elaborate pattern of spiraling black lines
[a Celtic symbol.]
Gus is a science fiction author. He gives Joan (now nicknamed Newt) a notebook and encourages her to write. He leaves the girls to play wild in the woods and to invent stories (photo by Pat Murphy.) I love Gus!
Then summer ends, and the girls must go to school. Joan gets A's and makes Girl Scout friends, but Fox disappears into herself. Fox is now the meek and small Sarah getting C's, and the other girls think she's strange. Joan remains a loyal friend to Fox and encourages her to enter a story writing contest together without telling their irritating English teacher.
When their story wins, the girls are invited into a summer writing program at Berkeley with other "loose nut" kids. Through writing the girls learn how to confront the demons at home. Fox's mother abandoned her, and Joan's parents are having marital problems. The story becomes darker but creativity shines to spiritual enlightenment.
Pat Murphy taking "a Hollywood moment" (photo by David Wright)
Creative writing teacher Verla Valonte doles out gems like:
Anything that doesn't kill you makes you stronger. And later on you can use it in a story.


Any liar can make things up. But a good writer is more than a clever liar. A good writer tells the truth by telling lies.
The Wild Girls
is a book that helps the young reader to discover her inner writer. The simple prose and storyline are designed for imaginative girls aged 10-13, but I very much enjoyed it too. One of my author friends,
Charlotte Agell
, recommended
The Wild Girls
for my daughter. In the acknowledgments we discovered that Pat Murphy and I share an agent,
Jean Naggar
. What a small world!
It was the perfect book for my daughter, who writes stories for fun and keeps a secret journal. She wants to be a writer when she grows up. In our woods she plays with neighborhood girls. They sleep in our tree house and draw war paint on their faces with lipstick, just like
The Wild Girls
. That's my wild girl up in our tree house last weekend, wearing shorts and no jacket despite the snow.
Here's my eleven-year-old daughter's review:
I like

The Wild Girls

because it is very unique. Young adult books don't always have to be about snobby, rich girls so this was a nice change. I love the characters and how she describes the city in California. I like Fox because she is outrageous, funny and kind. I loved the scene where Fox and Newt paint their faces with mud. I really like the plot and storyline and would recommend this book for 11 and up.
Pat writes very well about what she knows. In the 1970s Pat moved from Connecticut to California at age eleven where she still resides. She went on to become the author of several award winning science fiction/fantasy novels and stories. Pat is a writing teacher too. And holds a black belt in karate!
The Wild Girls
is Pat's first young adult (YA) novel, and it made the American Library Association Notable Book List as well as won the Christopher Award (ages 10-12) for books published in 2008.
My daughter and I interviewed author Pat Murphy:
1. Do you have anyone in your life like Fox?


I have several friends who have personality traits in common with Fox – most notably her curiosity, her willingness to explore, her adventurous spirit, her impatience with rules. I worked for many years at the Exploratorium, San Francisco's museum of science, art, and human perception. The museum encourages the development of folks who are, in many ways, like Fox.
2. What made you decide to become a writer?
That's a question with many answers. I'll give you one of them.
I write to figure out what happens in the stories I tell myself. My first experience as a writer didn't involve writing. As a child, when bored in church (while listening to masses conducted in Latin), I would run through the stories I'd read and rewrite them in my imagination. Often, I'd find a place for myself in the story. (In my version of Tarzan, the ape man was accompanied by a skinny fourth-grade girl). It was an elaborate and directed sort of daydreaming.
In college, when I first started creating original stories and writing them down, I realized that reimagining stories as a child helped me figure things out. For me, a story is a way of understanding and interpreting the world. When I get a story right in my mind, it's both satisfying and enlightening.
That's one reason I'm a writer. (Another one is: I get to explore secret worlds that intrigue, delight, and frighten me. But that's another story.)
3. What was your favorite childrens/YA book as a kid and what is one now?


I have too many favorites to choose just one. I love (and loved) books in which kids find a way into a secret world: C.S. Lewis's Narnia books, all the works of Edward Eager (but most particularly
Half Magic
), E. Nesbit's
Five Children and It
, Evelyn Sibley
Lampman's City Under the Back Steps
, Elizabeth Marie Pope's
The Sherwood Ring
. I love the juxtaposition of the real world and the fantastic world that's just steps away. But I also love (and loved) books that have no overt fantasy element but convey a sense of magical possibilities:
The Secret Garden
and
The Little Princess
(both by Frances Hodgson Burnett) are two in that category. And of course I love books that take place in fantastic worlds:
The Hobbit, The Lord of the Rings,
Lloyd Alexander's work. So many possibilities! I'll stop there – but I could certainly go on!
4. You are an award winning science fiction/fantasy author, why did you switch genres to write YA?
I wanted to write a book that would have made a big difference to me when I was a young adult. Sharyn November, my editor at Viking, gave me that opportunity when she asked me if I wanted to write a YA book.
I had written the beginning of
The Wild Girls
as a short story that ended when Joan and Fox put on war paint and read their story. But I knew that there was a lot more to tell about these two girls. Sharyn agreed – so I wrote the novel to find out what happened after the reading. (As I mentioned in question 2, I often write to find out what happened.)
5. What is different about writing for tweens?
The main difference is one of focus: In
The Wild Girls
, I focus on issues that were important to me at that age. I'm also more careful about my language, choosing vocabulary that's age appropriate.
6. Will you be writing more YA, and what is your next project?


Absolutely! I had a great time (and I learned a lot about myself) while writing
The Wild Girls
. My next project is another book about Joan and Fox. A friend of Joan's mom is a travel writer and she's working on an article about traveling with children. So she needs to "borrow a child" for an adventurous trip to Mexico. This novel is told (mostly) in the form of letters between Joan and Fox.
I also write and edit books for Klutz. My latest project was
Invasion of the Bristlepots
featuring alien robot toothbrushes.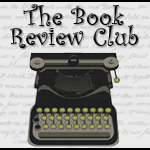 Click icon for more
book review blogs
@Barrie Summy