Speaking of freaks of nature, check out my dog. Stella stuck her head in a garbage bin and couldn't get out. Not all dog behavior is adaptive. Humans breed them for certain characteristics (like staying cute and puppyish) that wouldn't help them to survive in the wild.
Retrievers are like grown puppies. Their ears remain floppy (instead of perking up like a wolf's ears in adulthood) as this secondary trait accompanies domesticity. If you selectively breed foxes to be friendly to humans, their ears droop too. In
Robin Brande
's young adult novel,
Evolution, Me and Other Freaks of Nature
, two teenagers test the theory of evolution on a litter of puppies.
The book opens with a living nightmare: Mena Reece has been expelled from her church for doing what she believed to be the right thing. Even Mena's parents are disappointed in her. The Reeces have lost social standing and their family business is threatened. Everyone blames Mena. She starts high school with all of her friends hating her.
Then Mena makes a new friend in Biology class. Casey is a boy genius with a sense of humor and a house full of puppies (smarter than mine.) Plus he's cute. Life is good until Ms. Shepherd begins the unit on evolution. In protest, all of Mena's old church buddies physically turn their backs on the teacher. They demand that Ms. Shepherd teach
intelligent design
, not evolution. Mena is in a quandary: can she believe in evolution and in God? Mena opens her Bible and searches for a resolution. She blogs as Bible Grrrl.
Evolution, Me & Other Freaks of Nature
is a sweet, innocent story which I think would appeal most to girls aged 11-14. The science is explained and simplified for young readers and put in a real-life context. I would have loved having Ms. Shepherd as a teacher. She really brings the subject to life and makes it fun without sounding too didactic.
Mena narrates the story day-by-day with lots of detail, just like my middle school children when they come home from school. As a result, the voice sounds authentic, but the story doesn't really take off until we finally hear what it was that Mena did that turned her church against her. Keep reading, it's worth it. Curiosity and good writing kept me going.
It was an excellent choice to have an evangelical teenager who likes science as the protagonist. Mena is a very sympathetic and likable character. I wish Brande had fleshed out the other evangelical characters because it was hard to see why Mena was once friends with them. All we hear about is how mean and unreasonable they are to Mena and to others.
Nonetheless, this isn't an anti-religion book but an exploration of how one might reconcile faith and science. Brande was once a Sunday School teacher. It's a book with a message and won an American Library Association Notable Book Award for 2007.
Additional Reading:


My friend
Maria Padian
, a YA author, recommended
Evolution, Me & Other Freaks of Nature
to me because my novel,
S.A.D.
(not yet published,) deals with a similar topic. My story is about school board politics and how the issue of intelligent vs. evolution divides a small town. I use adult and teenaged characters of several faiths to give multiple perspectives. It was interesting to see this material interpreted for a younger audience. Brande did a great job with it.
I'd recommend
Born Again
by Kelly Kerney to all ages. It's a young adult crossover novel about a teenaged girl discovering evolution and questioning her evangelical beliefs. The author was raised in a Pentecostal Church and graduated from Bowdoin College. It's very good.
To learn more about the philosophical debate on intelligent design, read
Intelligent Design Creationism and Its Critics
, edited by Robert T. Pennock. It includes essays on both sides, although the editor is a critic of I.D. The thick book is an excellent resource geared toward a college audience.
For anyone looking for a guide to the American legal history, I'd recommend
In the Light of Evolution: Science on Trial
by Randy Moore published by the
National Association of Biology Teachers
. It was designed as a classrom supplement for high school teachers.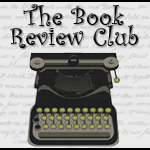 Click icon for more
book review blogs
@Barrie Summy

Congratulations to my daughter! She has a poem, "American in England," in the summer issue of
KidSpirit Magazine
.
Have a Happy Fourth of July! I'm taking a blog vacation to hang out at the beach with the kids and my paint brushes. I'll be back in two weeks to show you around North London where I collected material for NOT CRICKET (my work in progress.)
Next post: Wednesday July 15th
.