I have a thing for lighthouses. My passion came from spending summer vacations on
Nantucket Island
. I fell asleep to the lonely call of the foghorn. I read Virginia Woolf's
To The Lighthouse
.
There's a new author,
Maria Padian
, who listens to the call of lighthouses but through the ears of a 14-year-old girl. Brett McCarthy's family summers on their own island. This is less extraordinary than it sounds. As Brett explains, there are 3,500 islands on the coast of Maine, and their island cabins have no facilities. The McCarthys build fairy houses for fun and watch the stars instead of TV.
Brett and her school friends are working on a pre-electrical solution to illuminating the 1803 lighthouse on the island. This lighthouse lighting scheme on its own would have been enough to capture my imagination as a child, but this engaging young adult novel sails into more turbulent seas.
What worked for Brett during her tween years, being a prankster and a boisterous jock, isn't working anymore. Her best friend, Diane, is trying out for cheerleaders and attracting the attention of the hottest guy in their class. A new girl, Jeanne Anne, is taking Brett's place as Diane's BFF (Best Friend Forever.)
Brett strikes back and gets herself in worse trouble. Can you remember those pits you dug in childhood? You half-accidentally did something bad that led to something worse. Before you knew it, you've dug yourself in so deep you couldn't climb out.
The only one holding out a hand to Brett is her beloved grandmother who lives in a tiny house in their yard. The problem is that Nonna now has troubles of her own. She's fighting cancer. This sounds like an awful lot to serve up in a novel meant for girls aged 10-14, but Maria handles these topics with sensitivity and, more importantly, a sense of humor. This is a book that is designed for tweens; it speaks their language.
Brett is a tough talking soccer ace with a big vocabulary and an even bigger mouth. Personally, I did not like Brett's bratty, aggressive behavior or her initial inability to take accountability for her actions. As the book progresses, Brett becomes more self-aware, and you can't help but feel for her as she matures:
"Fine, be a jerk," I said.
It struck me that I was talking to myself.
I loved the character of Nonna and the relationship she has with Brett. This book would be an excellent choice for a child who has just lost a grandparent or for a girl having trouble with her friends or at school. The story is very easy to read and to understand.
Brett McCarthy: Work in Progress
is an English teacher's dream with each chapter titled with a vocabulary word. I found the didactic definitions and the dictionary style book jacket a turn-off, but at least they are good words like "apoplectic" that work well in the narrative. Our protagonist is trying to redefine herself, but perhaps this connection could have been made a bit more subtly.
The paperback edition due in October has a laughing girl on the cover. I wish it had a lighthouse. Don't judge this book by its covers. Authors don't have much say.
Brett McCarthy
won an American Library Association Notable Book Award for Young Adults and was a summer read recommendation in
Parade
. To do this as a first book is impressive and speaks to Maria's talent as a young adult author. She's willing to tackle the big issues but writes in a style that will appeal to kids. I'm looking forward to reading more of her work.
Maria has just finished writing a new YA novel,
Jersey Tomatoes are the Best
, about 16-year-old best friends separated over a summer. One goes to tennis camp and the other to ballet camp. The novel deals with issues of competition and body image and how girls respond to pressure. Inner voices are key. Maria drew on her own childhood in New Jersey as well as the experience of raising two teenagers in Maine now. Maria is an avid tennis player and skier herself.
Maria and I met for a ski in Brunswick to talk about our writing. Does the trail look familiar? Flash back to November's
Walk in the Woods
for some fall color. Snow transforms a landscape into a winter dream world. Yes, March is still winter in Maine.
I've gotten to know Maria over the years as we've both been vocal in local politics on environmental and educational issues. Our children (Maria's are a bit older) went to the same elementary school, and we both turned to writing fiction at that time. In a small town we're lucky to have found a community of authors including
Charlotte Agell
and
Cynthia Lord
.
We were also lucky to have such a perfect day. After the
big snowstorm
, the skies returned to bright winter blue.
I noticed with relief that the birches I admired in November had survived the winter storms. We glided past farms and through sun-speckled woods.
As we skied, Maria explained the appeal of writing for young adults. It's an age when books make a huge impression on a personal level. To reach them, the author needs to evoke feelings and to avoid long passages of descriptive detail. The characters must sound like real kids and drive the narrative. Peer relationships are central. Maria finds this a fun age to work with because tweens/teens are going through big transitions and have such passion for stories that touch them. They reread favorite books and carry them close to their heart.
The end of the trail brought us to a frozen estuary leading to the open sea. Those are islands on the horizon. Maria's fictional Mescataqua in mid-coast Maine sounds a lot like Brunswick. Maria writes about what she knows well.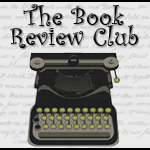 Blog Watch:
This post is part of
Barrie Summy
's Book Review Club. Click on the typewriter icon for links to more book review blogs. An index of my other book reviews is in my sidebar. Library lovers check out this
link
to Curious Expeditions' photos of the world's most beautiful libraries.
Snow Watch:
we had our fourth snow day on Monday, and I heard it stretched as far south as Pennsylvania. The Maine school system budgets for 5 snow days a year. Between snow days, teacher workshops, conferences and vacations, the kids have not had one full week of school this winter. They have used the time constructively to build a snow fort as high as the garage. This led to a
new house rule:
no climbing on the garage roof or using it as a slide.