I have been immersing myself in theater lately: auditing a Bowdoin
class on Shakespeare
, renting Shakespeare movies, watching the high school rehearse
Much Ado About Nothing
and reading books on acting.
The Confessions of Edward Day
by
Valerie Martin
is a fictional memoir of an actor in the 1970s. Curtains open on a group of struggling young actors, who have escaped the heat of lower Manhattan to hang out at a beach house.
Our hero is a narcissistic actor, Edward Day, who owes his life to his doppelganger, Guy Margate. Literally owes his life. Edward almost drowned.
Guy expects something in return for his heroic rescue. His demands escalate. The stakes get raised whenever Madeleine Delavergne enters the picture. She's a beautiful and talented actress but tainted by neurosis. Madeleine is attracted to both Edward and Guy, two handsome actors who resemble one another. They form a love triangle with a sharp apex.
Edward Day
is a story about envy, jealousy and creative genius. It centers on the gap between artistic perfection and real life. Valerie Martin explored these subjects before in her brilliant short story collection,
The Unfinished Novel
. Now she turns her lens from authors and artists to focus on actors. Martin writes beautifully about the ugliness of human nature.
Despite the heavy psychological underpinnings,
Edward Day
moves at a good pace and is entertaining. Martin's extensive research (down to high set costs vs. low actor wages) makes the off-off Broadway scene come to life. Being 20-something in 70's NYC was good fun despite the hardships.
Fans of theater will appreciate the way Martin weaves the plays into the narrative. The actor-characters quote Shakespeare and discuss method acting. The themes of the plays echo in the characters' lives offstage.
Sometimes the theater-narrative connection is overplayed. There is an obvious connection between Chekhov's
Uncle Vanya
and our characters. Martin describes those links scene by scene to the point of interrupting the narrative flow. Trust the reader.
Still, I very much enjoyed
The Confessions of Edward Day
. If you haven't sampled Valerie Martin yet, you are in for a treat:
"These lines drop from her lips without intonation, like a bag of chips falling into a vending machine when the correct code has been punched."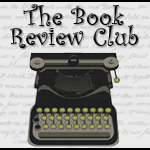 Click icon for more
book review blogs
@Barrie Summy

Blog Watch:
Barrie sent me 2 useful links that explain how the new Federal and Trade Commission
(FTC) rules effective
December 1, 2009
apply to bloggers who accept free products (like ARCs and books) and endorse them:
For an example, see MY BOOK REVIEW POLICY in my sidebar. My disclosure policy has actually been there since last May when I blogged about
Blog Ethics
.
Here are some NYT articles on it: