Fairies mingle with mortals at Tavern on the Green in Central Park

When I finished writing "
as u like it
," I searched for other young adult novels with a Shakespeare theme and found the enchanting
Wondrous Strange
(2008.) The sequel,
Darklight,
was released on December 22, 2009 (on January 14, 2010 in Canada.) By coincidence, the author
Lesley Livingston
and I are both represented by the
Jean V. Naggar Literary Agency
, although by different agents.
Lesley's novels, unlike mine, are paranormal fantasy and feature the fairies from
A Midsummer Night's Dream
. These aren't cutesy flower fairies, but strong, passionate characters. They remind me of
The Lord of the Rings
fairies in their penchant for violence and romantic dalliances with humans. Quests are central to the epic narrative.
Lesley studied Shakespeare in graduate school and was a founder/actor of the
Tempest Theater Group
. That's Lesley (to left) in her Nurse costume from
Romeo and Juliet
. Backstage was a bit cramped so she used a shower for her make up room! The actress/author does a fine job of introducing the reader to Shakespearean characters and storylines without sounding didactic. Her novel alternates between the interlocking stories of Kelley and Sonny.
My
12-year-old daughter
's review of

Wondrous Strange
The protagonist, Kelley, is a professional actress who got the role of Tatiana from A Midsummer Night's Dream in a Shakespeare production. She is mostly described as an average 17-year-old girl until later on she figures out a huge secret about her past.
The story is set in Manhattan, which makes it quite intriguing and different. There are small little paths, portals and places in Central Park that lead her into the Otherworld. The book is written thoroughly and descriptively, which makes you feel that as the reader, you are being lead into a mystical world where fantasies and fairies are true.
The story was wonderful because it was an adventurous, magical page-turner. The characters individually were strong; I particularly liked Tyffanwy, also known as Tyff, who is more than she appears to be. The one criticism I have is that the relationship between Kelley and Sonny was confusing to me.
Sarah Laurence's review of
Darklight
Sonny and Kelley's complicated relationship is the central storyline of
Darklight
.
Romeo and Juliet
provides the inspiration. We are talking star-crossed lovers and tragic romance. Kelley comes into her own in
Darklight
. In
Wondrous Strange
Kelley had a bad habit of blacking out and needing others to rescue her. Of the two main characters, Sonny is more appealing. He's a foundling (ie. a kidnapped human baby raised by fairies) of surprising origins who becomes a brave warrior-guard of the gate separating our world from the Otherworld. There's a lot of spilled fairy blood. This series isn't for the squeamish, but it isn't gratuitously violent either.
Morality pervades the books, but good and evil aren't black and white. The most interesting characters came in shades of grey (and green!) The secondary characters (fairies and Janus guards) often steal the stage. My favorite character was the broody Fennrys Wolf. I loved the Central Park setting and the Shakespeare references. Theatricality pervades the narrative, stylistically as well.
Darklight
is the middle book of the trilogy and should not be read alone. You might want to read the prologue last because it doesn't make any sense until the end of the novel. The ending leaves the reader longing for the final book in the trilogy, since very little was resolved.
Interview of Lesley Livingston
by Sarah Laurence and her daughter

What was your favorite book growing up and why?
When I was really young, I devoured horse stories. I think I read the entire
Black Stallion
series about ten times over. When I was a teenager, I discovered mythology and history and legendary stories. I discovered Celtic tales of wonder. And I met King Arthur. I became absolutely fascinated by the Age of Camelot and read everything Arthurian I could get my hands on. My favorite, to this day, is a book called
Firelord
by Parke Godwin. I found it as a paperback in a convenience store wire rack on a family vacation down in Montana, and it was the book that started my Arthur craze. It is told from Arthur's point of view as he lies dying in Avalon. It is gritty and realistic and heartbreaking and funny and full of lyrical, muscular prose. It has Voice. And I usually re-read it once every year or two. It is the book that made me want to be a writer.
Were you interested in the theater as a kid? What got you into acting?
I've always been interested in acting. I think because I've always wanted to be a storyteller—whether they were my own stories, or those written by others that I could bring to life for an audience. Then, when I first read
Romeo and Juliet
, it was like some kind of fireworks went off in my head. That was it. I was hooked. That photo (to right) was my acting headshot when I was about Kelley's age or maybe a couple of years older.
Central Park and Shakespearean fairies are an original mix. What was the inspiration?
I've been fascinated by Faerie lore in general since I was a kid. The stories that intrigued me the most were never the ones that portrayed the Fae as tiny, sweet, sparkly things. Rather, I was drawn to the idea that these were the creatures that existed beyond the circle of firelight, or just on the other side of the threshold, or just over that far hill; things only ever glimpsed out of the corner of your eye – if you were lucky! I love the dangerous aspects of the Fair Folk. I always appreciated that you got that sense with Shakespeare's characters. That, given just a little nudge, things could go badly south with those creatures pretty quickly.
As to how that fascination managed to find a home in the middle of an adventure set in NYC, well, I had some time ago written a short story about an actress in a production of
Dream
in which some of the characters in the play were actually real Faeries. It was a fun little character piece and it stuck with me as something to expand upon. But, if it was going to become a longer tale, it needed a truly extraordinary setting outside of just the theatre.
When I went down to New York for the first time to meet my agent, I—naturally—paid a visit to Central Park. I fell instantly, irrevocably in love with the place. And with its history. The Park was the most magical place I had ever been and it virtually demanded that I turn it into a setting for a story. For some reason, it was just perfect for this story. It fits so well with the play and the pastoral setting, but there is also a whole bunch of really interesting history behind the building of the Park that just dovetailed wonderfully with what I had in mind.
How were you able to research Central Park and life in NYC while living in Canada?
It's a pretty short hop from Toronto to NYC. At the time I was writing the book, I had friends living in an apartment about half a block from the Columbus Circle gateway to Central Park. I would stay with them and got to know the city quite well (
my agent
and
editor
helped get me acclimatized, too). I would always visit the Park and take long, foot-killing strolls all over the place. Even after dark! (My one friend works out a lot and is fairly physically imposing so it was never the least bit scary, even in the middle of the night.)
As far as learning about Park history and anything else I needed, well that was just good old-fashioned research: books and maps and the Internet.
Did you have a roommate or a friend like Tyff?
I had a couple of friends in high school who were crazy party-girl fashionista-types. But, as far as Tyff's attitude goes… well, it's kind of funny, but she's probably the character in the book that sounds most like me! If I were tall and ridiculously gorgeous and had an unending closet, I swear you wouldn't be able to tell us apart. Heh.
Which Shakespeare play is central to the last book in the trilogy and when is it due to be released?
The third book (or, as I call it, Book the Third – it doesn't have an official title yet!) is scheduled to release at the end of 2010. It links thematically with
The Tempest
and was way too much fun to write. Plus, I'm not entirely convinced I've left the world of
Wondrous Strange
behind for good…there are potentially a few Otherworldly tales that remain yet to be told. ;-)
What's the best advice you've had on writing?
Not so much advice necessarily as just a plain truth that was very subtly impressed upon me every time I went to lunch with a well-known author friend of mine. We'd sit down and he'd say "Are you writing?" and if I couldn't answer "Yes" he would get a certain look on his face. The one that made me make sure I would be able to answer "Yes" the next time I saw him.
Because writers write. It's as simple as that. You can talk about the great story idea you have rolling around in your head until the crack of doom but if you don't sit your butt down and get the words out, then you are not a writer. Writers write. And then they re-write. And then they write something else. Rinse. Repeat.
Thank you so much for this, Sarah! It's been so much fun!
Reviewer's Disclosure:
I bought
Wondrous Strange
(now available in paperback) and requested the ARC of
Darklight
. Harper Collins Canada sent me the ARC when the US office ran out of copies. Thank you Canada! Author photos were provided by Lesley Livingston - color portrait of Lesley by John Rait. I took the Central Park photos on Thanksgiving 2009, inspired by this series.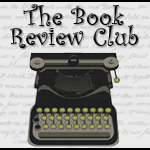 Click icon for more
book review blogs
@Barrie Summy