Have you ever read a novel that felt like coming home?
Undercover
by
Beth Kephart
is set in Pennsylvania, but with the turning leaves, wild animals and pond skating, it could have been Maine.
My favorite place to skate is on our friend's island in Harpswell. A stonewall separates the freshwater pond from the sea.
I've rested on the wall with my face turned to the sun, listening to the crash of waves and marveling at how my children zip confidently across the bumpy pond ice.
We all have our unsteady moments, but there are none in Beth's first young adult novel.
Undercover
is literary fiction for discerning teenagers:
"… the sky was poked to bits with the nakedness of trees. The color of the day was the color of a storm that had chosen not to come."
The story unfolds slowly with sensitivity and grace. Elisa is a lonely, unattractive girl with a knack for beautiful metaphors. Like Cyrano de Bergerac, she crafts love poems for the boys to woo the pretty girls at her school. Elisa collects feathers and images in the woods, capturing them in verse like fallen leaves under ice. She teaches herself to figure skate on a secluded pond.
Complications arise when Elisa is attracted to her latest client. Theo is in her honors English class, where they are reading the play
Cyrano de Bergerac
by Edmond Rostand. Theo secretly befriends Elisa as they skate under the stars. His jealous girlfriend vows revenge. Shy Elisa must find the self-confidence to fight back:
"… the greatest tragedy of all is letting invisibility win. It's choosing to give up the thing you want because you think you don't deserve it."
My only criticism was that I didn't understand how an unusual girl like Elisa would fall for a conventional boy like Theo. Still, I could relate to her desire for love and for friendship. I was sad to reach the final page and found myself longing for the woods where foxes dance in the moonlight.
I loved how the themes of
Cyrano de Bergerac
echoed in
Undercover
. I've tried to do something similar with my young adult novel,
as u like it
, and Shakespeare's play. This writer seems to share my sensibility, which is another reason I felt at home in the narrative. I connected with Beth through Cynthia Pittmann@
Oasis Writing Link's post
that mentioned our writing for teens. Thank you, Cynthia!
Beth has two other young adult novels:
The House of Dance
and
Nothing but Ghosts
. Her fourth YA novel,
The Heart is not a Size
, is set in a border city of Mexico and will be released on March 30th, 2010. You can read more about Beth's books on
her blog
(my review is featured today.)
My Interview of Beth Kephart
author photo by Mike Matthews
Sarah: Who are your favorite young adult authors?
Beth: My very favorite young adult book is
The Book Thief
, which is original and deeply moving and artful and all that I look for in any kind of book. I'm also a huge believer in books that cut across categories, and time, so that I want every young adult out there to read, for example,
To Kill a Mockingbird
, though I'm not sure it was labeled YA upon its release, as well as Julie Otsuka's
When the Emperor was Divine
, which was published as an adult novel but certainly, certainly features younger protagonists and important issues and graceful writing. I also love, and would love every teen and parent to read, Marilyn Nelson's
Carver
—a book of poems that tell the story of botanist and educator George Washington Carver.
Sarah: As a poet, non-fiction and memoir author, what made you decide to write a young adult novel?
Beth: I was actually asked to write YA by Laura Geringer, who was first at Harper and is now working with Egmont, who had read some of my nonfiction and who knew that I had taught young writers for years. I had also chaired the National Book Awards' Young People's Literature Jury in 2001 and made my thoughts about what YA might be quite clear.
Sarah: How autobiographical was Undercover?
Beth:
Undercover
is emotionally true, and, in many ways, factually resonant. I went to Radnor High School, as Elisa does. I was a young poet who benefited from the encouragement of an English teacher. I was often asked by the popular guys for advice about winning over the girls they actually loved, and sometimes I was bruised by that, but didn't show it. I also learned to ice skate on a pond in Boston, and ultimately I excelled at the type of competition in which Elisa skates at the end. My mother was a seamstress, and my final competition dress was very much like the one I describe in the book. Finally, I run a consulting business; my first business was called Point of View, which is the name of the firm I created for Elisa's dad.
Beth Kephart at age seventeen, family photo
Sarah: What elements are key in writing for teenagers as opposed to writing for an adult audience?
Beth: The story has to move more quickly. The scenes, in some ways, must be more intense. The characters must be immersed in situations that matter enormously to teens. That said, the teens I know and interact with on my blog are hugely intelligent, their vocabularies sometimes outpace mine, and they tend to embrace books of linguistic or thematic complexity. I write my heart out when I write for teens. I don't keep anything off the page.
Sarah: What's the best writing advice you have received?
Beth: My degree from Penn is in the History and Sociology of Science, and I didn't take any writing courses as an undergrad. I went to three writing workshops later in life, one conducted in Spoleto by Rosellen Brown and Reginald Gibbons, one in Prague with Jayne Anne Phillips, and one at Bread Loaf, again with Jayne Anne. I've been blessed to have some truly extraordinary editors—Alane Mason and Laura Geringer—and from them I've learned quite a bit. Through it all, one thing stands out: Give yourself and your stories room to breathe.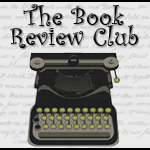 Click icon for more
book review blogs
@Barrie Summy
Publishing Industry Watch:
"Math of Publishing Meets the E-Book"
(NYT, 3/1/10, business section) compared the costs of publishing books vs. e-books and showed how profit is shared among publishers, authors and booksellers.
"The Editorial Role: An Agent's View"
(The Huffington Post 3/2/10) Jean Naggar (my agent) describes the changing role of agents as editors lack the time and support to edit manuscripts.