Seawall Beach: March is still winter in Maine
I do a lot of reading during the long winter in Maine, and this month's selection for the book review club is one of my favorites. I'm not alone in my adoration. Having crossed over to an adult audience since its release in January 2012,
The Fault in Our Stars
by
John Green
is #1 on the
NYT
bestseller list for children. Novels about dying are too often saccharine tearjerkers loaded with clichés, but this beautifully written romance about teens with cancer made me laugh more than it made me cry.
"You have a choice in this world, I believe, about how you tell sad stories, and we made the funny choice." Says Hazel, the 16-year-old narrator.
Since thyroid cancer spread to her lungs, Hazel navigates life with an air tank on wheels. In her support group she meets Augustus, a former varsity basketball player. Bone cancer stole half a leg but not his sense of humor or his hotness. Augustus is in remission with a favorable prognosis, but a miracle drug has only slowed the growth rate of Hazel's tumors. A wish granting foundation will grant them a dream get away, but is there time?
"I didn't tell him that the diagnosis came three months after I got my first period. Like: Congratulations! You're a woman. Now die." Hazel isn't sure romance is a good idea: "I'm a grenade and at some point I'm going to blow up and I would like to minimize the casualties, okay?"
The Fault in Our Stars
is as much about living as it is about dying. It was a surprisingly easy book to read. Although the story centers on a romance, cancer is not romanticized. The 34-year-old author
worked as a chaplain at a children's hospital
before switching to a literary career. His novels, however, are more irreverent and philosophical than religious. The kids sound and act like real teens, only wittier and wiser. My only criticism is that the characters in Green's books all speak in a similar voice, but it's a unique voice well worth listening too.
If John Green hadn't already won the 2006 Printz Award for
Looking for Alaska
, I'd expect
The Fault in Our Stars
to be this year's winner. My 17-year-old son, who doesn't usually read young adult fiction, loves John Green and asked for this one.
AARP recommended this YA
to the over 50 crowd. I'd strongly recommend this beautifully crafted novel to readers of all ages.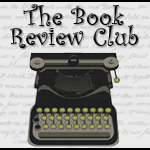 Click icon for more
book review blogs
@Barrie Summy
Laugh Watch: "
Explaining Londoners
" in the
NYT Magazine
. The newspaper subscriber profiles are hilarious.
Charity Watch:
Authors for Henryville
are looking for donations of books and funds to restock the Henryville schools after the March 2nd tornadoes in Southern Indiana.