Elizabeth Wein
is one of my favorite authors; her historical novels have redefined young adult fiction. There are plenty of war books celebrating male valor and camaraderie, but girls and women usually play only supportive or romantic roles. In Wein's novels, the girls are literally in the pilot seat, calling the shots and sometimes firing them as well, but violence is never romanticized.
Black Dove, White Raven
follows a family of pilots in 1930s Ethiopia. Rhoda Menotti relocated from Pennsylvania so that Teo, her African American foster son, and Em, her Italian American biological daughter, can be raised free of racial prejudice in the only African country that was never colonized. Teo's deceased father was an Ethiopian pilot and his deceased mother was Rhoda's partner in a stunt pilot duo. The lady-barnstormers called themselves "Black Dove & White Raven" until a plane crash re-charted their lives.
The Menottis' new home looks like paradise, but there are unanticipated dangers. The fascist Italians led by Mussolini are planning to invade Ethiopia. Rhoda, who is married to an Italian pilot, is caught in the middle and is unable to flee since her teenaged children lack valid passports of their own. Rhoda reluctantly teaches her kids to fly, hoping to protect Teo from becoming a foot soldier in an out-matched war.
In the opening page, Em sums up their dilemma with dry humor: "It is a waste of time trying to pass off Teo as Italian. I think I pretty much burned that bridge when I stole a plane from the Italian air force."
Nobody creates strong female characters better than Elizabeth Wein. While most moms in young adult fiction are relegated to the margins, Rhoda steals the narrative as a wing-walking stunt pilot who becomes a double agent and a field nurse. She will do anything to save her kids and her plane, often accidentally imperiling them all. Charming Rhoda is resourceful, generous and brave, making her a fine role model despite her many faults of judgement. Plucky Em, the plane snatcher, strives to be like her charismatic mom while shy Teo must fly away to prove himself as a man in this coming of age in wartime story.
The bulk of the narration alternates between Em's and Teo's flight journals, but the complicated multinational back story is related by old school papers in the opening chapters. As a result, the pace is a bit slow at first, but it soars once the kids take to the skies. The exciting flight scenes give a unique perspective on a tumultuous period of history. Surprising plot twists kept me up past my bedtime, and then I wished that I had read slower. When I finished the book, I missed the characters.
Black Dove, White Raven
was published as a YA novel, but it would appeal to an adult audience as well as to teens, both boys and girls. It was a pleasure to read, although disturbing at times since the war atrocities were not fiction. Wein explains in the afterward how her narrative diverged from actual history. I was surprised to learn that an African American woman was truly the first American to earn an international pilot license in 1921. Wein's novels are educational but not didactic and empowering without being preachy. I'm eager to read her next book.
Reviewer's Disclosure
: On my request, I received a free galley from Disney Hyperion in exchange for an honest review. The
editor, Kate Egan
, is a friend and neighbor, but I would have read and reviewed this book anyway. Since I've never been to Ethiopia, I used my photos of Tanzania, another East African country, to illustrate this post. This book was released yesterday.
My review of more novels by Elizabeth Wein:
Code Name Verity
Rose Under Fire
(including an author interview)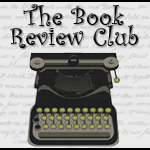 Click icon for more
book review blogs
@Barrie Summy