Sarah Laurence and Jane Green in Westport, Connecticut
Have you ever seen yourself in a character? What if it wasn't your imagination.
Jane Green
confessed that the protagonist of
Tempting Fate
was modeled after me. A few years ago,
Jane and I connected
through her books and my art. We met for lunch at her house and had a wonderful time. Jane is as charming and warm as her novels, and she's a superb cook. I wish we lived closer.
Jane and I share a lot in common. She's a Brit married to an American, and I'm an American married to a Brit. I once lived in Swiss Cottage, London, where she went to school. Her current home is in Westport, Connecticut, where my father grew up. Jane studied art and is one of
my art
clients. We shared the same first literary agent (before we met.) Now we have yet another connection.
When Jane was creating the character of Gabby for
Tempting Fate
, she kept picturing me and used the above photo as an anchor. Jane always uses real people for inspiration. I saw myself in this description of Gabby, digging in her closet for something to wear on a girls' night out:
"She settles on black pants, all the better to hide her thighs with, and knee-high boots, the only pair in her wardrobe that have something of a heel. These boots are almost ten years old, old enough for them to have gone completely out of fashion, then revolve full circle to be not dissimilar to all the boots she passed in the store windows in town."
The character has my hair and prefers the natural look as I do. However, her personality isn't mine. Jane assured me, "Gabby is nothing like you - but in my head she looks exactly like you!"
My synopsis:
Gabby is an ex-pat Brit, who lives in posh Westport, Connecticut. By age 43, Gabby has everything she ever wanted: a happy marriage, lovely children, good friends, a nice house and a budding career as an antique restorer. Down to earth and sincere, Gabby is the least likely woman to have an affair. On a rare girls' night out, an attractive younger man hits on her. Matt is the founder of a hot new social media site. He represents everything what has faded from her life: passion, risk, potential and youth. Gabby never meant their innocent flirtation to grow into anything more, but it revitalizes her. One bad choice leads to another.
Are you laughing with me? My husband took the news of my doppelganger's shenanigans with good humor. He's had practice since I write fiction too. I don't model my characters on real people, but scenes from our life end up on the written page, albeit transformed.
The process of writing fiction varies among authors. Jane's books are easy to read, but I know how hard she works to make them look effortless. She has a good eye for small details, domestic humor and emotional honesty. Although her stories are larger than life, her characters feel real and relatable (ha!)
Jane nails suburban super-moms:
"They volunteered to be room mothers, joined the PTA, accompanied the children on every field trip, showed up on the classroom having spontaneously baked twenty-four nut-free, lactose-free, gluten-free cupcakes."
I've reviewed several of Jane's books, but this one is too close to home for me to be objective. Of course I identified with Gabby and found her choices disturbing. I liked how the narrative focused on the consequences of adultery without passing judgment. The resolution was satisfying.
I'd recommend
Tempting Fate
to readers who enjoy women's fiction and to curious blog followers (but not my parents!)
Kirkus Reviews
called
Tempting Fate
"A
Scarlet Letter
for the twenty-first century." Released in March, the novel was #8 on the
NYT
Best Seller List. I'm flattered and quite amused to be the physical inspiration for Gabby. My life is feeling quite surreal.
My reviews of books by Jane Green:
The Beach House
Swapping Wives
Promises to Keep
Dune Road
(includes an author interview)
Reviewer's Disclosure:
the author asked my permission before revealing my connection to Gabby. Her publisher, St. Martin's Press, sent me a review copy upon my request. I was not otherwise compensated.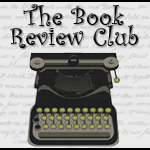 Click icon for more
book review blogs
@Barrie Summy