It helps to have two book projects going on simultaneously especially while living abroad. I researched NOT CRICKET while I waited for S.A.D. to come back from my second reader. It was a long wait. There have been a series of wildcat postal strikes in Britain, the worst in 20 years. It made me sad.
The title of my novel,
S.A.D.
, stands for both School Administrative District and Seasonal Affective Disorder. I have always loved puns. The story came to me when I was caught up in a political campaign for building a
new school in Brunswick
, Maine. Why not plunder my hard-won knowledge of small town politics for fiction?
There is so much beyond a political activist's influence in the real world, what a relief to be in control of a novel. Although sometimes I don't feel like I'm really in control. I create the characters, put them in a setting and watch to see what happens. It's more like directing than playing God.
An appropriate analogy since S.A.D. puts evangelicals on a school board who want to add
Intelligent Design
to the science curriculum. A lobsterman and a liberal professor fight back, and my protagonist is caught in the middle of the drama. The superintendent pays the deadly cost.
Like any production, there is a large cast of characters working behind the scenes. Education lawyer George Isaacson corrected my interpretation of the law and found my scenario scarily plausible. I also spoke to teachers, administrators and a former superintendent. A couple of professors, a priest, a fire chief, a
lobsterman
, a
pilot
, a
detective
, and a
marine patrolman
helped with other plot points. The evangelical ministers didn't return my calls so I just went to
services
. Plenty of book/internet research too.
After my husband, the first reader for S.A.D. was Kathy Thorson. Like my protagonist, Kathy is new to the school board and has red hair. The similarities stop there as I created Haley Swan before Kathy even thought of running. Sorry to ruin the fun, but my characters are all fictional. Most of the work is imagination. My novels may be based on research but are spiced up with plenty of romance and drama.
My second reader was author
Charlotte Agell
(check out her new website.) She encouraged me to enliven the narrative by playing out some of the drama in the classroom and through my teen characters. That has been fun! It broadens the appeal to a
Jodi Picoult
family drama audience. Charlotte, Kathy and George all live on my street back home. How's that for a small town?
My third reader will be Abigail Holland in NYC, a former Harper's editor now home with her kids.  After she comments, I'll figure out if S.A.D. is ready to go to my last reader for a proof read.
Then S.A.D. will go to my agent,
Jean Naggar
, in NYC for her feedback. Other agents at her medium-size firm might advise. Any major changes would be tested on yet another reader. Once the manuscript is ready, my agent draws up a list of editors who have shown interest (think of a dance card at a ball.) An agent works on commission after the sale of the book to a publisher. Readers just get a line on the acknowledgement page and my eternal gratitude. I also read for other writer/readers.
At the publishing houses a manuscript may get several reads with marketing and publicity involved. A committee makes the decision to publish, and more work gets rejected than accepted. An accepted manuscript will be worked on by editors, copy editors, type setters, book jacket designers, marketers and publicists. Even after the editorial revisions are complete, it will be another nine months or so until you see it at the bookstore.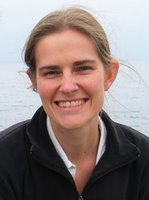 My agent's assistant, Marika Josephson, made an insightful comment:
I always thought the Bible was so fascinating because so many hands went into the production of it. And you could see it all in each line if your ears were tuned to it. I never realized that a book you pick up off the shelves even these days is exactly the same. The whole entire package has been touched and sculpted by dozens and dozens of hands. I certainly can't look at books the same way again after having worked in publishing!