Beautiful Creatures
by Kami Garcia and Margaret Stohl will captivate fans of
To Kill a Mockingbird
. This new young adult novel takes its inspiration from Harper Lee's classic and from contemporary paranormal fiction. Magic, romance and history are served with a side order of southern charm. The atmosphere, replete with dripping moss and Civil War gravestones, is a character in itself.
From
To Kill a Mockingbird
, we get a story of senseless persecution and bigotry in a small southern town. Eccentric Macon Ravenwood is called the Boo Radley of Gatlin. His niece, Lena, has just moved into his old plantation home. Rumor has it that Ravenwood Manor is haunted.
Ethan narrates this Gothic romance in a true teenaged boy voice. He recognizes Lena from his dreams, but she ignores him and everyone at school. The other girls ridicule Lena for wearing black and a necklace of junk mementos. Lena breaks windows and writes poetry. The weather always seems stormy when she's around. Lena is also under a curse, coming to term on her sixteenth birthday. Ethan is smitten, but he'll have to choose between Lena and his friends.
Old Burying Ground in Beaufort, North Carolina, photo by Kami Garcia
I picked up
Beautiful Creatures
at a Harvard Coop bookstore and couldn't put it down. I loved the writing and the southern flavor. The food descriptions were good enough to eat. I really liked Ethan, but I never quite connected with Lena, although I related to her inability to fit in. The other high school kids were stock characters, but the rest of the cast was marvelous. Ethan's surrogate mother Amma, who practices voodoo magic, and Lena's Uncle Macon were my favorites. Having well developed adult characters, sophisticated literary references and beautiful descriptive prose broadened the appeal of this young adult novel to an adult audience. It was one of the best young adult novels I read in 2009. Unforgettable!
Although
Beautiful Creatures
was remarkably well crafted for a debut, it had one problematic flaw. Too much back-story about the town and the families slowed the opening, although the pace really picked up later in the narrative. My 12-year-old daughter quit on page 30 of this 563-page book. She prefers a book with a faster pace and a strong female voice (instead of a male narrator.) Perhaps she'll return after she reads
To Kill a Mockingbird
. Many, many teenaged bloggers have raved about
Beautiful Creatures
.
Will
Beautiful Creatures
become the next big hit since Twilight and Harry Potter? It has been a
New York Times
bestseller since its December 2009 release. Two more books in the trilogy are in the works at Little Brown, the publisher of the
Twilight
series too. The movie rights have already been sold to Warner Brothers and the
fan club
launched. What a magical debut!
My Interview of Kami Garcia and Margaret Stohl
Authors photo by Alex Hoerner
Sarah: Who are your favorite young adult authors and what made you decide to write in this genre?
Margie:
My favorite young adult authors are Diana Wynne Jones and Robin McKinley, but Kami and I both love Cassandra Clare, Melissa Marr and Holly Black. Holly Black's ARC of WHITE CAT (Spring 2010) is one of the best books I've read in years. I write YA fantasy because that is what I read – and always have - and I identify as a reader more than a writer.
Kami:
I love S.E. Hinton, Clive Barker, and Ray Bradbury. I also worship Cassie, Melissa, and Holly. I had the same reaction to WHITE CAT – it was one of the most original novels in urban fantasy. I decided to write in this genre because these are the books I love to read. Also, I work with teens, and Margie's daughters are teens, so I think we feel comfortable writing them.
Sarah: Why do you think paranormal fiction is so popular with teens today?
Margie:
I think we all want to feel powerful. And none of us seem to feel "normal," so why not let ourselves feel what it is to be paranormal?
(Photo of Margie Stohl at age 16 by her parents.)
Kami:
In some sense, all romances feel supernatural. They don't feel natural—because each one is so special and unique. A supernatural romance takes those feelings and magnifies them, and allows us to explore them.
Sarah: Why didn't you call the novel "Sixteen Moons" like the book's theme song? Who composed the song?
Margie:
The original title of the book actually was Sixteen Moons, and it is still called that in France,
16 Lunes
. We didn't call it that in the US because of the many titles with "moon" somewhere in the mix.
Kami:
Michele McGonigle composed the music and sang the song on the audiobook, and we wrote the lyrics.
Sarah: Which character in your novel do you most closely identify with and why?
Margie:
I identify with Ethan. I almost never feel like I fit in anywhere, but I never want to rock the boat. Aside from Ethan, I identify with Marian. I always have my nose in a book and my head is full of bits of everything I've ever read…
Kami:
I identify with Lena. I grew up not fitting in and not caring and writing poetry in my own journals. I also identify with Amma, because I'm ornery and incredibly superstitious!
(Photo of Kami Garcia at age 15 by her friend Madeline Smith Scoular)
Sarah: Despite having two authors, the voice in Beautiful Creatures is remarkably consistent. How did you split the writing of the first draft? Do you write together or separately in sequence? What are the advantages and disadvantages of writing a novel as a team?
Margie:
We outline obsessively in a shared office in my house, which is full of crazy, color-coded whiteboards. Then we each take a chunk of writing to work on, and hand it back and forth to each other until we've hacked it apart and written over each other.
Kami:
By the end of the process, we have a hard time remembering out who wrote what. But we also naturally have similar voices, and a shared vision for the series. We fight all the time like sisters, about stupid things, but never once about the books themselves.
Sarah: What is the best advice you've had on writing?
Margie:
My oldest friend, the brilliant middle grade fiction writer Pseudonymous Bosch, likes to say there's no such thing as a bad book, only a bad draft. It's really true. Just keep going!
Kami:
Clive Barker told me that Ray Bradbury once told him to read everything he writes out loud. It is so painful, but so helpful. If something sounds awkward when you read it, it needs to go.
Sarah: When is the next Beautiful Creatures novel due out? Can you give us a hint about where the series going? What is happening with the movie?
Margie:
Our sequel will be out in the USA in December 2010. The next book is more intense, and the stakes are higher. Broken hearts, true love, pie – everything you'd expect from Gatlin!
Kami:
Richard LaGravanese, our screenwriter and director, and Erwin Stoff, our producer are hard at work on the film version for Warner Brothers. We completely trust them!
Sarah: thank you, Kami and Margie, for squeezing in this interview right before your book tour. Best of luck with the future!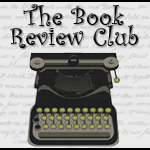 Click icon for more
book review blogs
@Barrie Summy
Half moon photos at Bailey Island, Maine.