The Little Stranger
by
Sarah Waters
is a haunted house story told by a man of science who doesn't believe in ghosts. The reader is left to believe or not, based on evidence that unhinges other characters. Set in post World War II rural England, class boundaries are crumbling like the mansion's foundation.
Dr. Faraday's mother was once a nanny at Hundreds Hall. He had visited the grand estate as a child and had broken off a decorative acorn from the molding. Even as a boy, he wanted to possess something above him. Now a village doctor, he returns on a medical visit and finds the once stately mansion in poor repair.
The Ayres family cannot afford to maintain Hundreds Hall, although they still employ two domestic servants. The house was occupied by British forces and then left to neglect. The Ayres son was crippled as a wartime pilot; the mother is an aging widow, and the daughter, Caroline, is too plain to marry well. In desperation, they turn to lonely Dr. Farraday for emotional support.
The old aristocratic order is what is truly haunting the narrative. Caroline's hands are ruined from helping out in the kitchen and on the farm, although she doesn't mind. Ironically, it is Dr. Farraday who is disgusted by Caroline's lack of upper class grace as much as he admires her strength.
Sarah Water's attention to social class and to the subtle nuances of character bring to mind Evelyn Waugh or a dark P.G. Wodehouse. Her writing is beautiful and understated; it fits the era. If you enjoy visiting National Trust Houses or just like an old fashioned ghost story, you'll love this multi-layered novel.
Like Dr. Farraday, you'll fall in love with Hundreds Hall:
"I recall most vividly the house itself, which struck me as an absolute mansion. I remember its lovely ageing details: the worn red brick, the cockled window glass, the weathered sandstone edgings. They made it look blurred and slightly uncertain – like an ice, I thought, just beginning to melt in the sun."
[ice = popsicle in American]
British book blogger
dovegreyreader
called
The Little Stranger
one of the best books of 2009. It was short listed for the Man Booker Prize. Sarah Waters blends a scholar's knowledge of period detail with a novelist's eye for drama. The narrative drags a bit in the middle, but keep reading. The story builds gradually and will haunt you even after you finish.
My Interview of Sarah Waters
author photo by Charlie Hopkins
Why did you choose the 1940's as the time period for The Little Stranger?
My previous book,
The Night Watch
, was also set in the 1940s: I finished that novel still really interested in the period; still with things I wanted to explore. In particular, I was fascinated by what had happened to the British class system in the 1940s. It was a time of huge change - a time of new opportunities for the working classes, but a scary time for conservative people, who saw old British hierarchies slipping away. It was that tension and turmoil that I wanted to dramatise. A haunted house story struck me as a good way to do it.
Was Hundreds Hall based on a real house(s), and how did you build it?
Hundreds Hall isn't based on any actual house, but while I was writing the book I tried to visit as many grand old country houses as I could, and I think Hundreds is in some ways a collage of bits of them all. I collected images, too, and drew plans, until I had quite a strong visual sense of the house. I tried to bring it to life for the reader by thinking about detail - the worn bricks, the uneven old window-glass, the scents of the house, the feel of light and shadow inside it - things like that.
Did writing in a male voice present new challenges?
Yes and no. I definitely had to make an effort now and then, to think about how a man would react, the kinds of things he might notice, etc. But then, you always have to do that with a character, regardless of their gender. You always have to make an imaginative leap into your narrator's mind - that's part of your job. So, ultimately, writing a male voice didn't feel as much of an issue as I had expected.
Do you believe in ghosts/paranormal phenomena?
Well, I don't disbelieve in them. I've never had a supernatural experience myself, but I love the idea of the paranormal - I think it makes life more interesting. I'm always fascinated to hear other people's stories; and I really enjoyed writing the spooky scenes in
The Little Stranger
. I'd like to write another ghost story some time - perhaps one with a contemporary setting. That would be a good challenge.
Was there a special book that made you want to become a novelist too?
Philippa Gregory's first novel,
Wideacre
, made a huge impact on me when I first read it, about fifteen years ago. It's a really brilliant novel - wildly melodramatic, but also fantastically clever about history, women and power. It got me thinking about historical fiction and what the genre can achieve; that prompted me to return to university and do a PhD, which in turn led to me starting to write historical novels of my own.
What is the best writing advice that you have received?
When I was writing my first novel,
Tipping the Velvet
, I got a bit stuck. My friend Sally, to console me, said: "Look, it would be a miracle if you just sat down and wrote a perfect novel, from start to finish" - and I realised that she was right. No-one is capable of writing a perfect first draft; most of writing is actually rewriting. A book needs energy, time, and above all patience. I still remember Sally's comment when I get stuck, and it still reassures me.
Reviewer's Disclaimer and Photos:
my agent,
Jean Naggar
, sold the U.S. rights for
The Little Stranger.
I bought the book without compensation. Photos are of
Rousham House and Gardens
and of the St. Martin Church, Bladon where Winston Churchill was buried. I took the photos during my
sabbatical in England
.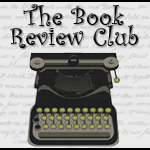 Click icon for more
book review blogs
@Barrie Summy